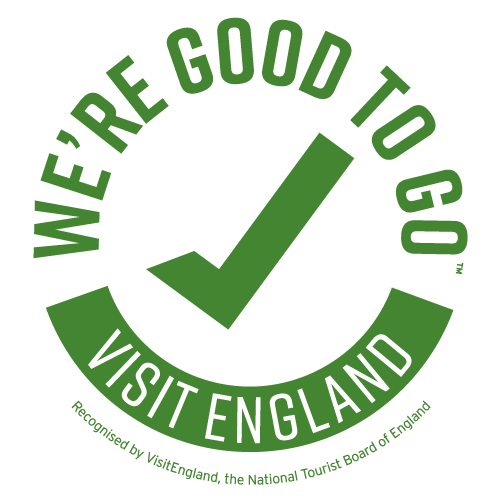 50% off in our cafe
Everyone including children can get 50% off food, cakes, ice cream and non-alcoholic drinks on Mondays, Tuesdays and Wednesdays in our café from 3rd until 31st August.
50% discount on food, non-alcoholic drinks (up to a maximum of £10 discount per person)
every Monday, Tuesday and Wednesday between 3rd  and 31st  August
use offer as many times as you like during this time
terms and conditions apply
Our cafe will be offering light-bites, snacks, ice creams, cakes, slices, hot and cold drinks in a covered outdoor area and garden.
We have safety measures in place to minimise risk such as: increased cleaning, hand sanitiser points, social distancing markings and card payments only.
This is how our table service works:
Find a table and a member of staff will come over to your table.
A staff member will take your order at your table and process your card payments.
While you wait for your order, please complete our 'visitor tracker' as per government advice.
Please use hand sanitiser points on entry and after leaving our outdoor cafe area.
You can also place an order at our garden café and here is how it works:
Queue following the yellow footsteps by the garden café.
A staff member will take and process your order.
Please use hand sanitiser points on entry and after leaving our outdoor cafe area.
Why Taurus Crafts?
We're committed to trading fairly, ensuring everyone in our supply chain is treated with honesty, fairness and respect.
Responsible sourcing is central to all our procurement decisions. Sustainability is a key consideration wherever or whenever we are sourcing products for our customers. We're committed to animal and farm welfare assurance schemes; protecting the fishing industry and ensuring our people and suppliers consider the environment at every part of the purchase and supply chain process.