We are closing our cafe from 23.12.20 due to the ongoing issues around coronavirus, please accept our apologies if this causes any disappointment. We look forward to seeing you all again very soon.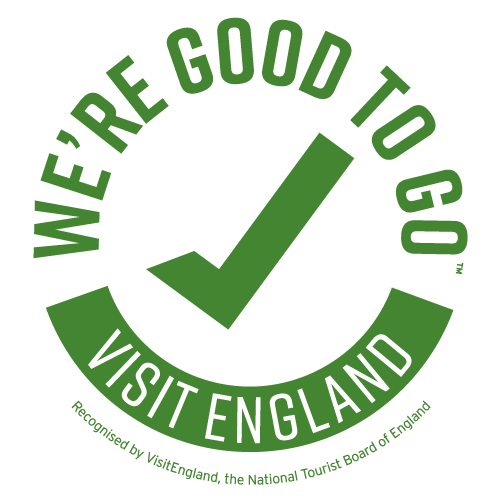 Our café has resumed indoor service with a one way system and access via our patio area only. We have measures in place to minimise risk such as: table service only, increased cleaning, hand sanitiser points, social distancing markings, NHS track and trace QR codes, disposable menus and card payment only. 
Our café will be offering breakfast, daily specials, light-bites, ice creams, cakes, slices, hot and cold drinks. 
Breakfast served daily from 10:00am until 11:30am
Lunch served daily from 12:00pm until 3:00pm
Drinks, cakes and ice cream served daily from 10am until 5pm
This is how our table service works 
Queue at the patio entrance and wait to seated by our Maître d
Please wear a face mask at all time unless seated at a table.
A member of staff will then come to your table to take your order, you will also pay at this point
It is a legal requirement to provide your contact details for track and trace so please fill in our form or use the QR code
Please use hand sanitiser points on entry and after leaving
Why Taurus Crafts?
We're committed to trading fairly, ensuring everyone in our supply chain is treated with honesty, fairness and respect.
Responsible sourcing is central to all our procurement decisions. Sustainability is a key consideration wherever or whenever we are sourcing products for our customers. We're committed to animal and farm welfare assurance schemes; protecting the fishing industry and ensuring our people and suppliers consider the environment at every part of the purchase and supply chain process.