65 (+1) Anniversary Raffle winners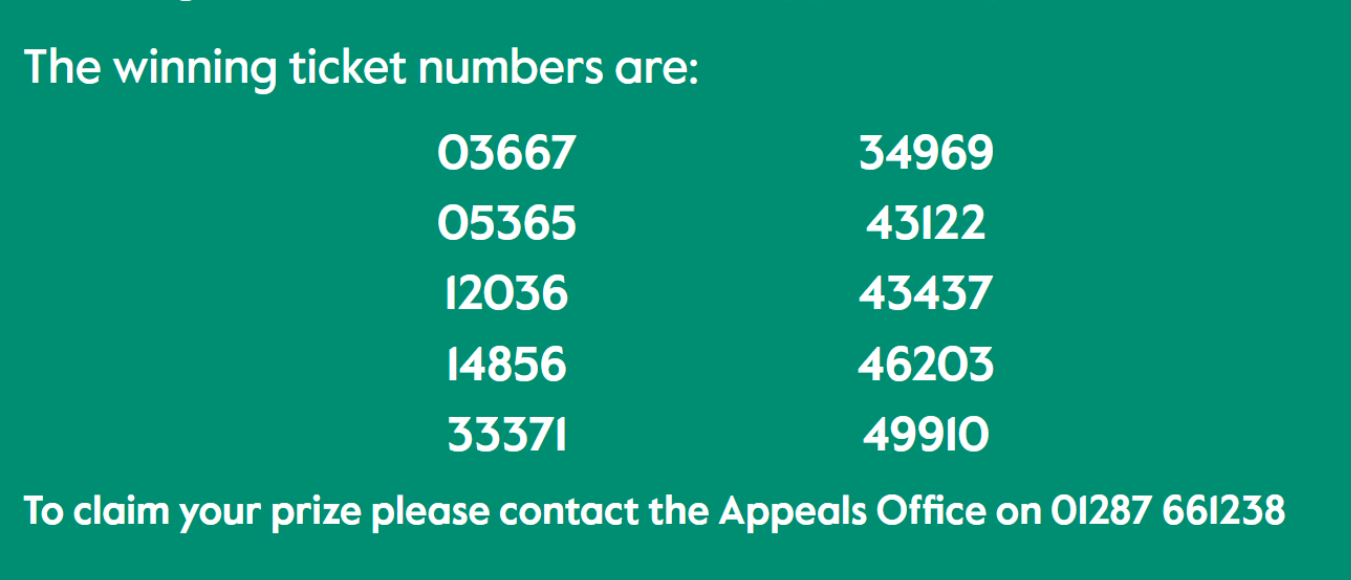 The full list of prizes:
Star Prize: Two-night stay at a holiday cottage in Castleton, including a day at Botton Village, workshop experiences, lunch at the coffee bar, meal for two at the Eskdale in Castleton and a Botton Village welcome hamper.
Pamper hamper from Croft Community
Hand thrown glazed bowl from Gloucestershire Communities
Woven rug and basket from Botton Village Weavery
Cheese & chutney hamper from Botton Village Creamery and Food Centre
Decorated lino block prints from St Albans Community - personalised Decorated ceramic vases from St Albans Community - personalised
Garden furniture set from Botton Village Wood Workshop
Handmade walking staff from Delrow Community
A hamper of artwork, ceramics and produce from Larchfield Community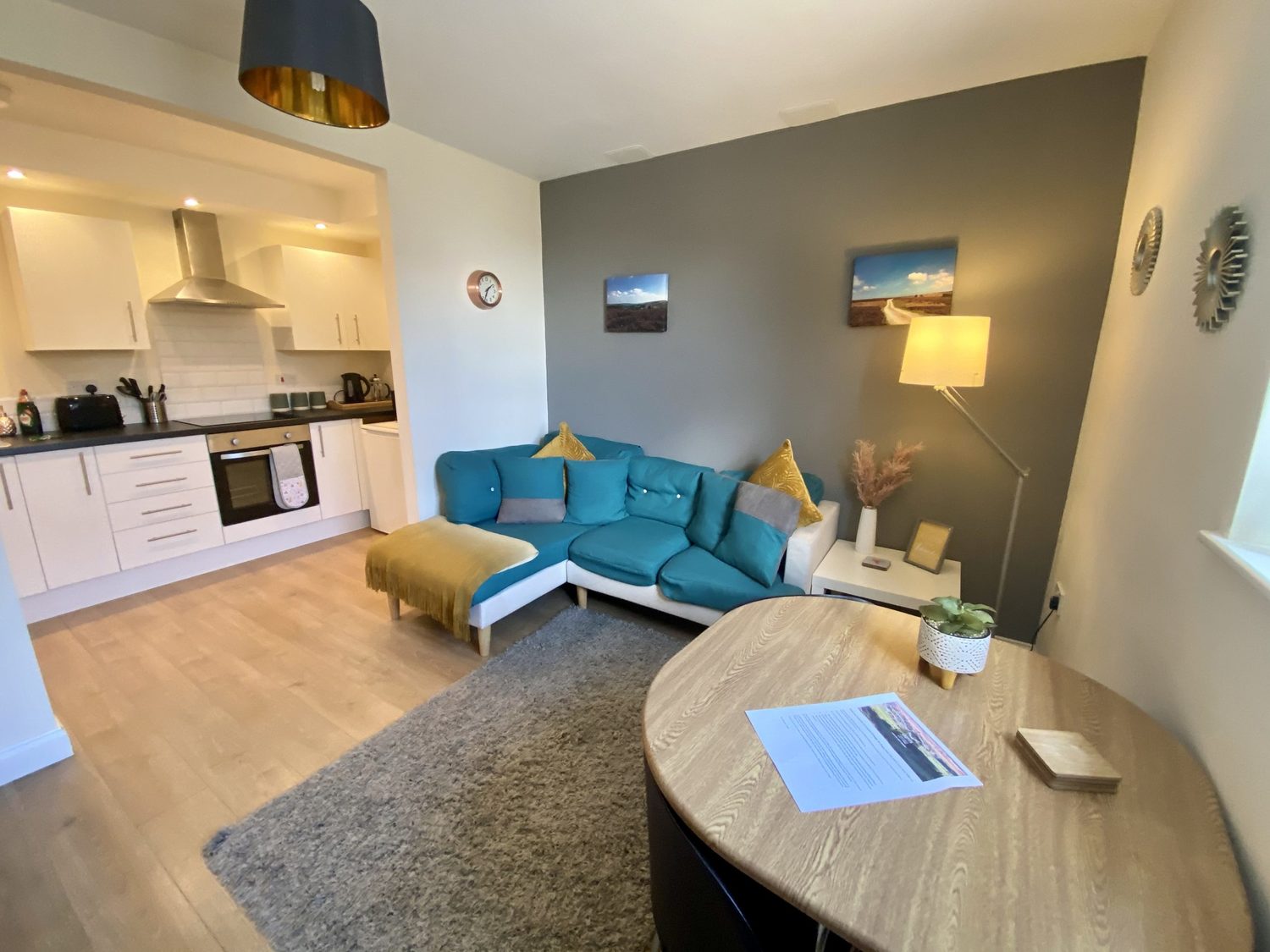 Terms and conditions
These terms and conditions apply to the Camphill Village Trust 65+1 raffle 2021.
Promoter: Camphill Village Trust, a registered charity in England and Wales 232402, registered office: The Kingfisher Offices, 9 Saville Street, Malton, North Yorkshire, England. YO17 7LL.
The Camphill Village Trust 65+1 raffle 2021 (the "raffle") is licensed by Scarborough Borough Council under the 2005 Gambling Act.
Name of responsible person: Annabel Arkless. Botton Village, Danby, Whitby. YO21 2NJ
Terms and conditions
Entering the Camphill Village Trust 65+1 raffle:
Tickets are not to be sold to, sold by, or bought on behalf of anyone under 16 years of age. Any tickets bought by or on behalf of somebody under the age of 16 will be rejected from the draw and the money returned to them.
The Camphill Village Trust 65+1 raffle is open to residents of mainland Great Britain only (this excludes Northern Ireland, Isle of Man and Channel Islands). Agencies or other companies that have any connection with the production of the raffle, as well as relatives of such persons, are unable to enter the raffle. The named license holder is also ineligible to enter.
Participation in this raffle costs £1 per raffle ticket. The maximum number of tickets purchased is one hundred (£100) per individual.
The promoter will send a maximum of five tickets to individuals in the initial mailing. Additional tickets can be purchased by contacting the promoter.
Payment for participation in the raffle can be made by debit card, credit card, cheque or postal order, payable to Camphill Village Trust.
Camphill Village Trust cannot accept CAF payments for raffle tickets and all CAF payments will be treated as donations.
Raffle tickets will be entered into the draw when the whole payment is received.
Camphill Village Trust accepts no responsibility for raffle tickets that are lost, damaged, illegible, or from which the prize-winner cannot be identified, or for any technical failure or event which may cause the competition to be disrupted or corrupted. No responsibility is taken for raffle tickets and payment lost, delayed, or damaged in the post and proof of posting will not be accepted as proof of receipt. Camphill Village Trust accepts no responsibility if chosen method of payment is cancelled in error.
Any raffle ticket monies received after the closing date will be treated as a donation to Camphill Village Trust and the tickets will not be entered into the draw.
Camphill Village Trust cannot claim Gift Aid on raffle ticket monies, but Gift Aid can be claimed on donations if accompanied by a valid gift aid declaration.
Camphill Village Trust reserves the right to disqualify any entry at their absolute discretion.
The raffle Draw:
The closing date, and prize draw date, for each raffle draw, will be printed on the tickets and in the letters for each mailing pack. The prize winners will be randomly selected in an independently supervised draw held at a third party's premises on the draw date.
The first ticket drawn will win the first prize, the second ticket drawn will win the second prize, and this will continue until all the prizes have been won. Winning raffle tickets will be drawn randomly.
The result of the raffle draw is final. No correspondence will be entered into.
Winners will be notified by post or telephone no later than four weeks after the draw date. Winners' names will be published on our website at www.camphillvillagetrust.org/65raffle within seven days of the draw taking place. Please keep the ticket as proof of purchase.
Raffle winners will either be sent their prizes in the post or by collection in a mutually agreed manner once contact has been made.
Camphill Village Trust will endeavour to contact winners by telephone, and then in writing. If no contact is made, the unclaimed prize is held until a future raffle opens.
Once this deadline has passed and a new raffle is open, the unclaimed prize may be treated as Camphill Village Trust sees fit.
If you are concerned about gambling, you can contact GamCare: gamcare.org.uk or 0808 8020 133. Further support can be found at begambleaware.org