By Skye Marsden.
Skye's brother lives at Croft Community in Malton and in 2016 she went to extraordinary lengths to raise funds for Camphill Village Trust.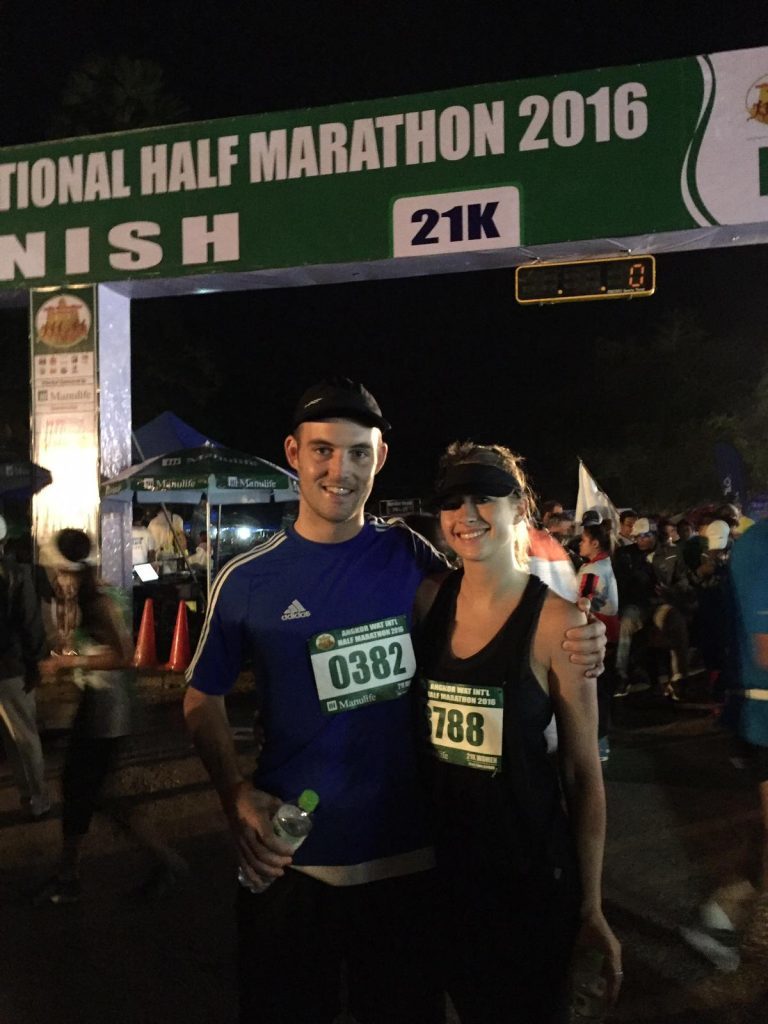 "I have always been hugely impressed by the community – particularly the range of activities provided to encourage self-sufficiency and to help each individual maximise their full potential. It is such a happy and productive way of life, with fantastic staff and volunteers who are totally dedicated to making it all happen.
I wanted to show my support by raising money for Camphill Village Trust so I could play a part in ensuring the activities are able to continue. And also because I am so grateful for all that they do for my brother. It is a huge relief to know that he is looked after so well and lives in such a lovely community.
So, in 2016, I decided that I wanted to attempt a half marathon – quite an overwhelming prospect for me, considering I had only ever managed to run a maximum of 2k in my life, I'm definitely not a strong runner! I lived in Singapore at the time and was fortunate enough to be able to travel to many of the nearby countries, one of which was Cambodia. So when I saw that it was possible to do a half marathon around the beautiful temple and grounds of Angkor Wat, I decided to sign up.
I trained for 12 weeks in Singapore and the heat and humidity didn't make it easy. To be honest, I really doubted that I was going to ever be able to run that far. The furthest I managed was 15km a week before the event and I was going to have to run 21km on the day.
I flew from Singapore to Cambodia on the Friday. We had to be at the starting line for 4.30 am the next morning. We stayed that night in a hotel locally and got a tuk-tuk super early to take us to the temple. It was still dark, there were thousands of participants and I was very nervous!
Just after we started at 5.30 am the sun started to rise and the scenery was awe-inspiring. The atmosphere was also really special and so uplifting, with the local Cambodians cheering us on and high fiving everyone as they ran. I had such a sense of adrenaline that to my huge relief I found the first 10km much easier than I ever had in my training. The course was also very flat and mostly shaded, which definitely helped! The next 11km was tough but I was determined not to stop unless I really had to and the sense of achievement I felt was amazing.
It was definitely the best thing I've ever done and I was so happy to be able to run for such a great cause. Thanks to family and friends, I managed to raise £1,700. I can't recommend an experience like this enough, there are some really special runs all over England, Europe and the world that you can take part in and if you're going to do a challenge like this, you might as well make sure that it's in beautiful surroundings!
Feeling inspired? Why not complete your own personal challenge for Camphill Village Trust? Complete the form below and one of our Fundraising Team will be in touch to support you every step of the way!