'Since Covid came, I can't do any of the things I used to do before'
Donate Now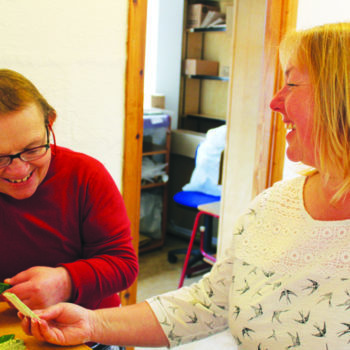 'I used to go to the Weavery, and the gardens, and help Jackie packaging things up for the online shop,' says Jane.
If you bought anything from our online store before last year, there's a chance that Jane has carefully wrapped your gift. But social distancing rules have brought unwanted changes.
Community living means that Jane's support workers are always on hand to help her with home-based crafts, accompany her on a walk or talk through her worries over a cup of tea.
'It's boring now, and it makes me anxious. Sometimes I'm scared to step out of the house. And it's horrible thinking about all the poor people who have died,' says Jane.
'Lockdown has been really frustrating, I just wanted to get back to work'

Michael speaks for many of us. With the outbreak of Covid-19 last year, his regular visits to Larchfield Community café and bakery were put on hold. His baking skills helped him to pass the time.
He's mastered his favourite recipe, chocolate coconut slice, at home with his mum. But there are some skills which can't be kept up at home. 'I was learning how to use the till in the café, before we had to close.'
Donate Now
'Coming back has given me something to focus on'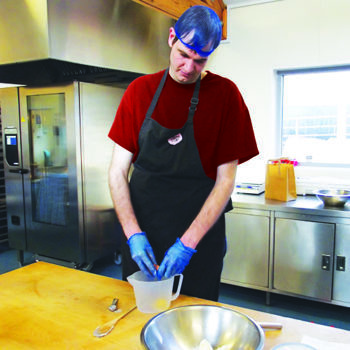 The café is still closed, but the bakery has re-opened for smaller groups with strict social distancing. Michael is delighted.
'One good thing about being back is that you don't have to sit at home and worry about the news. You can think about other things and keep busy.'
It's good to be back in a familiar routine, and Michael is getting used to the new Covid guidelines.
'I thought it was going to be difficult, but the staff have been brilliant, keeping us right with the rules. I'm glad to be back.'
'I miss my friends, but I'm always excited to join the Zoom sessions'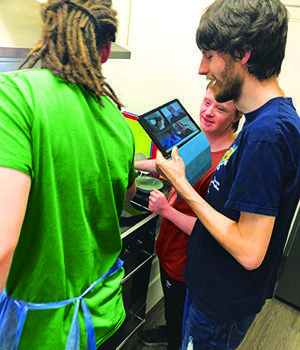 Alex has been helping to run online world cookery courses on Zoom, which friends from around the country can join from the safety of their own home.
'We show a little clip of the country then we demonstrate the cooking. One week it might be Quiche Lorraine or paella, the next week it's Japanese.'
As well as putting his cooking skills to good use, Alex has been gaining confidence in presenting the sessions, and filming them too. 'He's better at the filming than I am!' says support worker, Christelle.
The generosity of our supporters means that we have the resources to adapt our day activities to changing circumstances – delivering more home-based activities, making our workshops as safe as possible, and developing new online activities like the world cookery courses.
Donate Now
Working hard in the fresh air makes us all feel better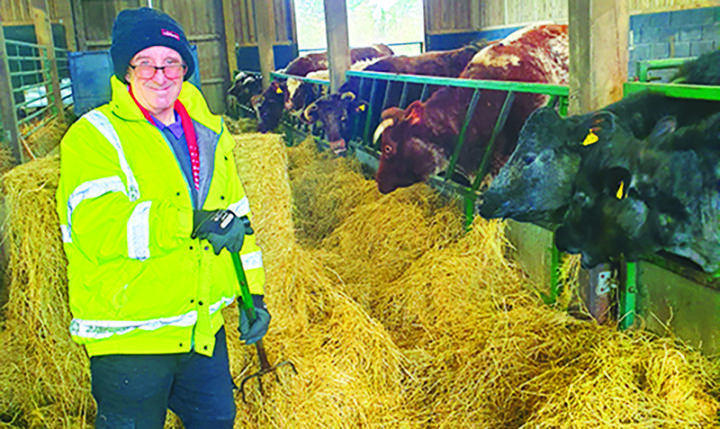 The views of the open countryside surrounding Larchfield Community are a refreshing change after so much time spent indoors during lockdown.
Paul is proud of the farm, and helps out there three days a week.
'We've got sheep, and cattle, and goats and a horse,' he explains. 'The cattle are still inside for the winter, but soon we'll take them out for the spring.'
There's always something to do on the busy working farm, and the satisfaction of a job well done.
'Being at home all day was tough, but coming back to workshops helps me relax'
Bernie and Kane have been making bags and felt pictures. 'You draw the outline, then you sew in the wool to colour the different parts. I try to make everything really colourful!' says Kane.
Our art and craft workshops offer the chance to lose yourself in a creative activity. It's a good way to manage stress and anxiety – and after a worrying year, this is more important than ever.
'I'm happy to be back', says Bernie. 'We get to see people again and staff are so friendly. It was difficult staying at home, I did get so depressed.'
The support of our friends will see us through the difficult times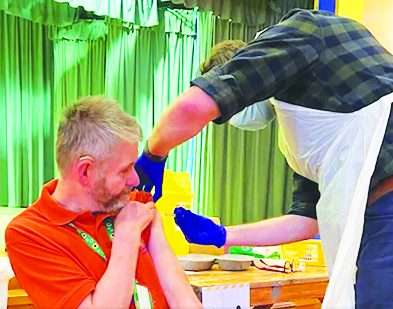 Across all our communities, we've stayed positive, worked hard and found new ways to keep busy – but lockdown has been a struggle.
Shielding and restrictions have meant that many people have lost skills and independence. Like Bernie and Jane, many are feeling anxious.
We know that we're going to have to offer more, and different, support to help people pick up the thread of their old lives. Day activities, additional time with staff, and new initiatives will help people rebuild their lives.
The generosity of our supporters means that we can offer the activities people want, with the flexibility to adapt quickly as the pandemic runs its course.
Donate Now
With the help of our friends, people with learning disabilities can face the challenges of the future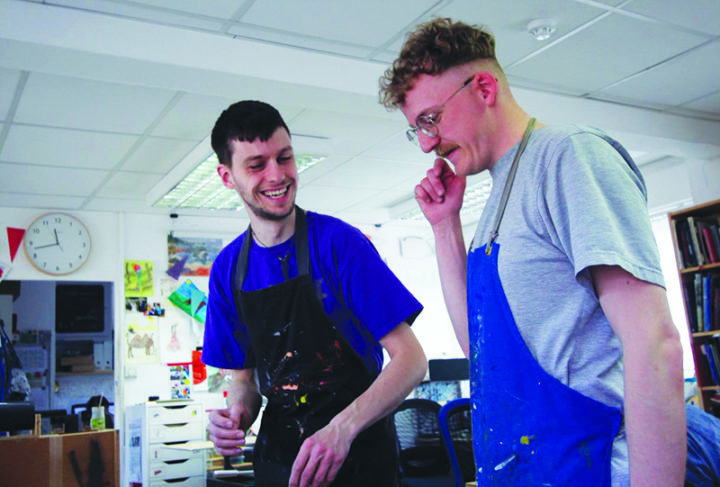 Funds donated will go towards helping us provide a life of opportunity, such as funding day opportunities, training and support for people with learning disabilities. Thank you for your gift.