This Easter, we're distributing over 270 crafty kits to our community members, colleagues and friends. Each kit contains everything you will need to make some wonderful Easter decorations and some very tasty recipes to try too!
The kits have all been put together by Sarah and the Martin House gang at Botton Village. The team have also created some very handy 'how to' films for you to watch and follow the process step by step.
Don't worry if you didn't receive one of our craft kits, we've made it very simple so that you can join in at home too! Just follow the instructions for each activity below.
We'd love to see some photographs of your Easter crafts. You can email them to sarah.fishburn@cvt.org.uk
Let's get crafty
How to: Make salt dough bowls
You will need:
1 cup of plain flour
1/2 cup of salt
1/2 cup of water
A bowl
How to: Make an Easter candle table decoration
Join Sarah and Martin as they show you how to make a candle holder. It makes the perfect Easter table decoration and you can find everything you need at home and in the garden.
You will need:
Some twigs, collect them from the garden or while out on a walk
A small jam jar
A tealight candle
Blu Tack
A small wood slice (if you can find one, otherwise a small plate or saucer)
Let's get cooking
Of course, it wouldn't be Easter without some yummy treats to enjoy – and we don't just mean chocolate eggs! Our community members have shared the recipes of their favourite Easter treats with us, they look delicious. We hope you enjoy making them as much as we did.
St Albans Un Croque Monsieur
Download the printable version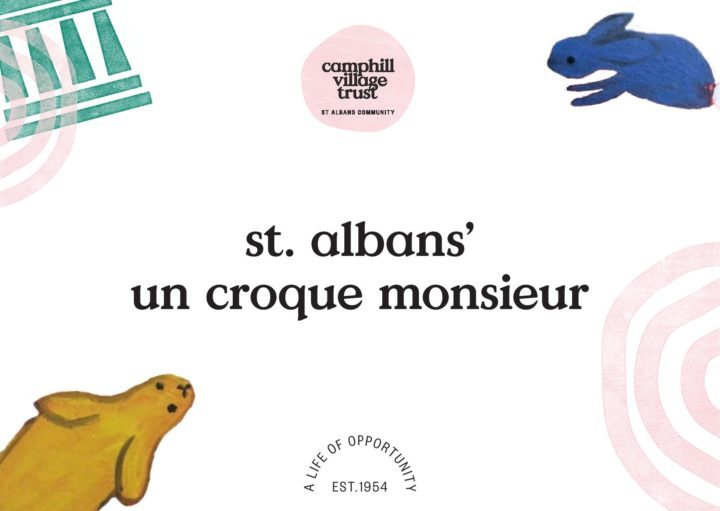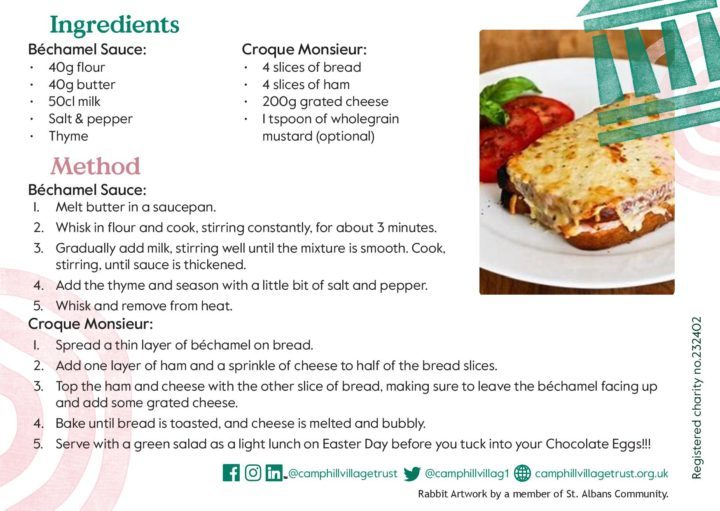 Delrow's Creme Egg Brownies
Download the printable version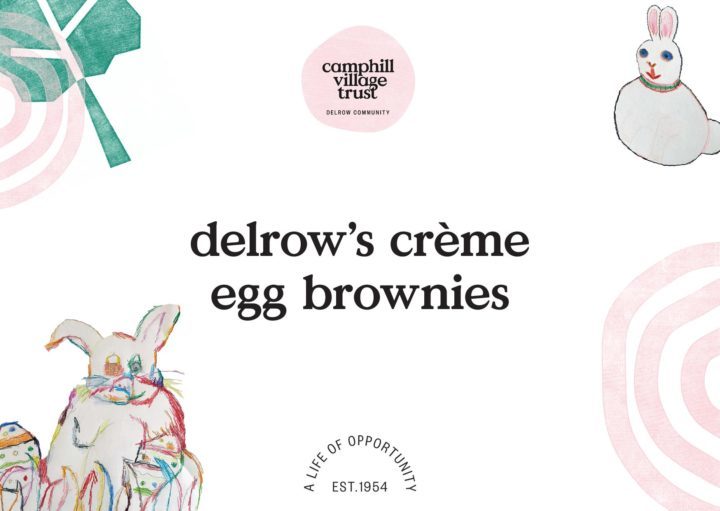 William's Easter Crispy Cakes
Download the printable version
Larchfield Bunny Shortbread Biscuits
Download the printable version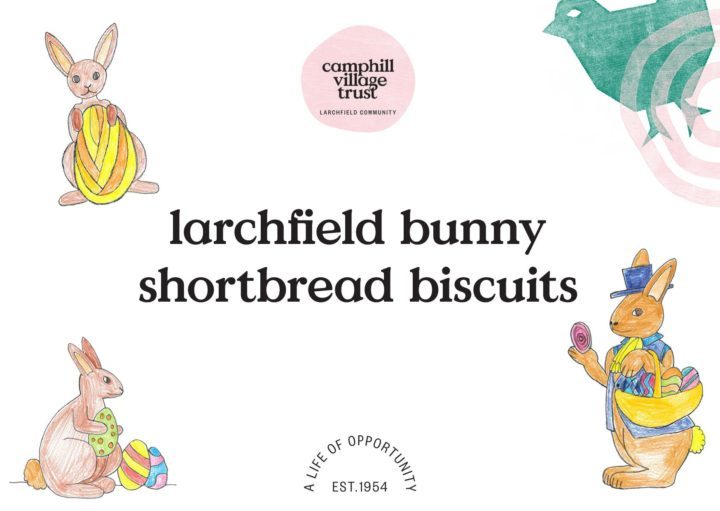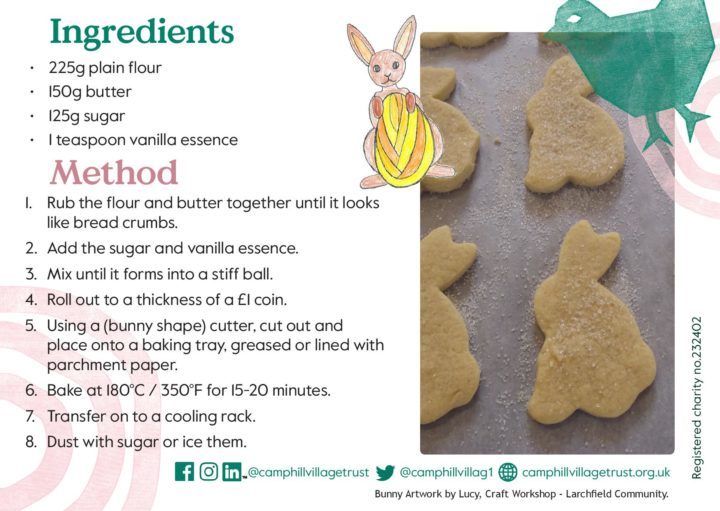 Easter Hot Chocolate
Download the printable version