A heart-warming story to illustrate the dedication of Shared Lives Carers, and the opportunities and outcomes that can be achieved for the People they support, with the right match and support in place…
Becky's Shared Lives Story
Hi, my name is Becky and I've been with Shared Lives for 6 years now, living with my Shared Lives Carers, Sal and John. I class them as my Mum and Dad though as they were my Foster Carers before I turned 18!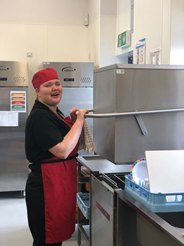 Discovering my passion
When I left school, I went to college, well a lot of colleges actually, and did a lot of courses. These were mainly catering courses, because Sal and John said it would be good to learn a skill that would support me one day getting a job, so I did. Although, I liked some colleges better than others, but then that's life I suppose?
I like catering but my real skill is baking, and I am known for how well I bake cakes! I will often be found, baking cakes for my family, on their birthdays or special occasions, which they love, especially my brownies!!!
When I had done all I could at college, Sal spoke to her school that she works at, (which is a special school) and asked if I could volunteer in the kitchen as I had done catering qualifications (and Sal said I need to be using the skills I have learnt). So, I started to volunteer, and work with Rachel in the kitchen. After a while they said how pleased they were with me and even when Rachel was absent, I helped the supply lady and showed her what to do also. At the start 2020, the school (Pens Meadow) gave me an opportunity to start an apprenticeship with them supported by Dudley College as they appreciated the hard work I do at school.
Working at the school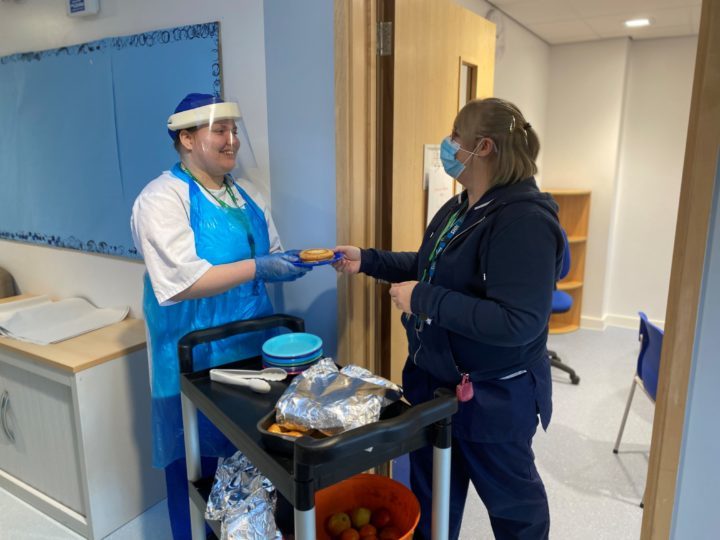 I like working at Pens Meadow School because they have a good understanding of me and that gives me confidence. Although Sal works there too, there are days I have to get into work myself, using public transport, which is fine, and now I do the apprenticeship, I have extra responsibility before I go into the main kitchen to work with my friend Rachel. I organise and make breakfast for the pupils on their arrival into school and deliver and serve to them in their classes each morning.
I like my job and feel happy I have a job because I am now an adult, and if I am unsure of things, I know there will be someone to help me. Just like when I am at home, I have Sal and John to help me when I am uncertain of things. I like my independence, but know I need help with things at times with understanding what to do and choices to make.
I hope you like my story 😊
Becky