Camphill Village Trust Croft Community has been recognised as 'outstanding' in responsiveness and overall rated 'Good' in Care Quality Commission (CQC) findings published recently.
Croft Community provides care and support to people living in 11 shared houses, self-contained flats and houses in multiple occupancy on the main site and around the market town of Malton in North Yorkshire.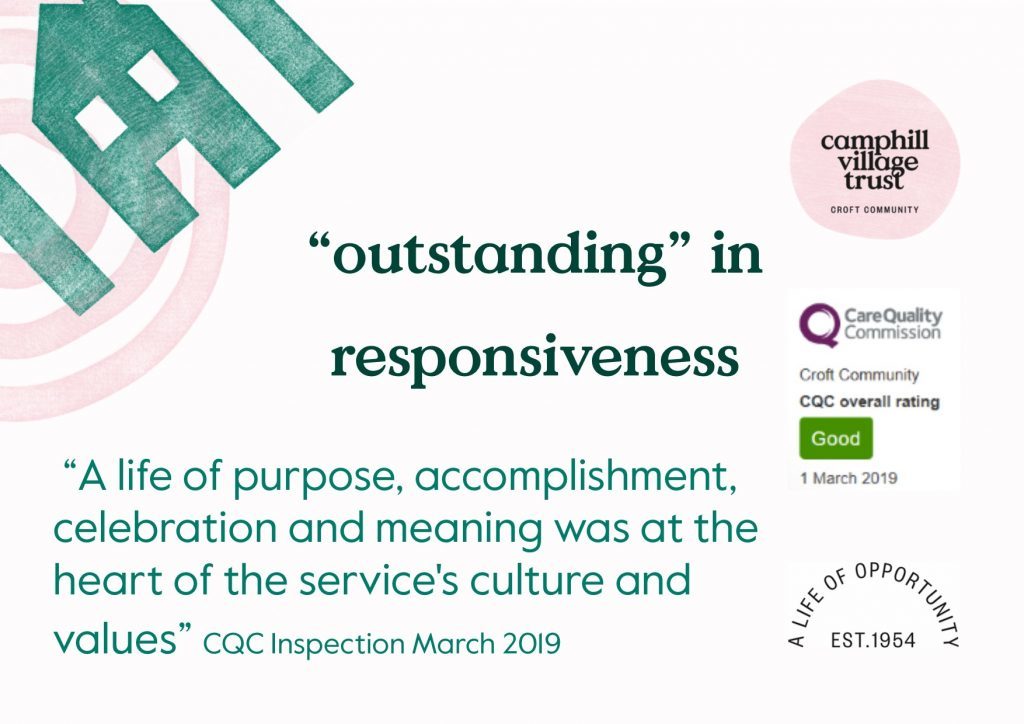 The report
Inspectors who visited Croft Community found it to be 'good' overall and outstanding in 'responsive', judging it to be caring, safe, effective and well-led.
The inspection report said: "People were supported to lead connected, fulfilled lives and make informed choices in line with the provider's aims. As well as many work, leisure and educational opportunities on offer people had developed shopping and library schemes locally. This demonstrated the strong links they enjoyed within the wider community.
Croft Community, Malton
People could join one of the many initiatives to enable them to be fully involved in their care and support, monitor quality and safety of the service and drive improvement. Examples included the 'Learn to Lead' initiative, quality audit reviewer and the road safety video people had produced. Staff worked proactively to respond to changing needs to promote people's independence and wellbeing. The emphasis of support was towards enabling people and this led to people feeling fulfilled and leading an active life."
A relative commented, "Croft Community promotes and nurtures the ability of each individual to live the most fulfilling life they can, encouraging them to strive to attain new goals and providing them with the support they need to feel that they are not only succeeding and achieving, but also contributing to the community."
Read the full report here