Keeping safe online is something we take very seriously. However, we also understand that many of the people who live in and visit our communities have smartphones and tablets which they use to access the internet.
CVT Connect was developed by a group of people we support. It's a secure website which allows members of our communities to connect with each other, share ideas and celebrate their successes together.
We've given CVT Connect a facelift. It's now a place that the people we support can not only communicate with each other and share ideas but also access important documents and information which are in easy-read format.
'It's safer than Facebook because only people from Camphill Village Trust can join. That means everyone from different communities can chat and share news' says Tom from Croft Community. A keen user of CVT Connect.
We're encouraging users of CVT Connect to share images and have launched an Autumn photography competition for the people we support. We also invite the users of CVT Connect to 'Chat with Huw.' This gives the people we support the opportunity to ask Camphill Village Trust CEO, Huw John, a question or make suggestions.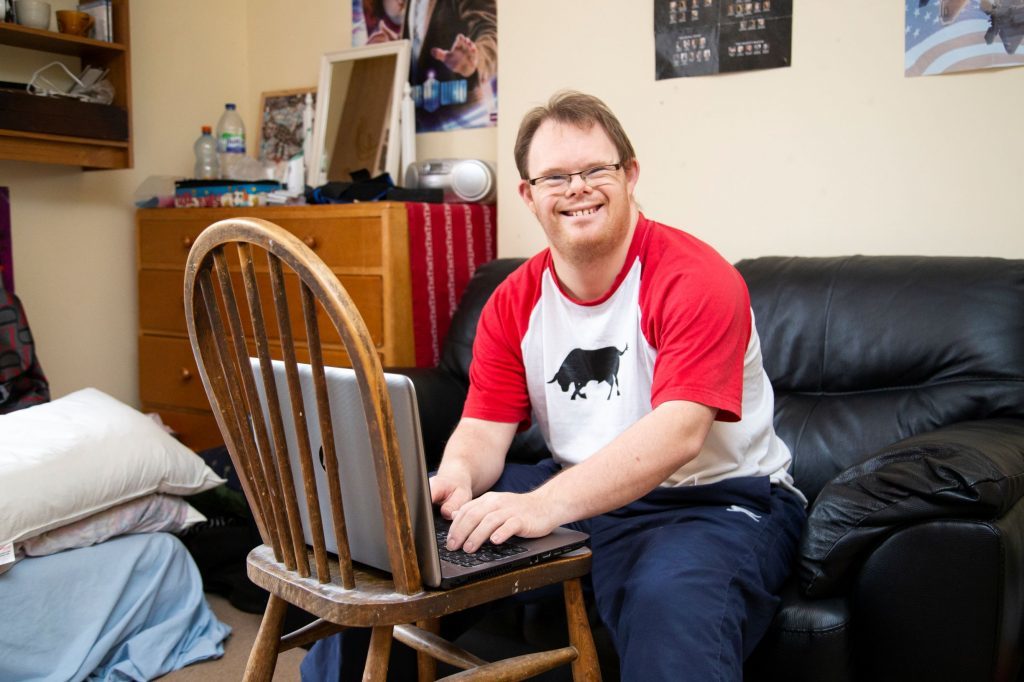 CVT Connect has been co-produced around four key functions:
Create a personal profile
This replicates a one-page profile as often used in support plans or care files. Each user can choose who they wish to share their profile with including their friends and support workers.
Share Ideas
Users can create a shared wall around a theme or idea. People can contribute ideas by placing a 'postie' with either a photo, symbol, emoji, type their thoughts or attach a document.
Work together
People can make plans to co-produce projects together even if they are in different locations. There is also a resource section where people can browse and select from a constantly updated digital library.
Keep Informed
The digital noticeboards ensure that people with disabilities have updated information that they need to enable them to make choices.