New look and vision for 65-year old Camphill Village Trust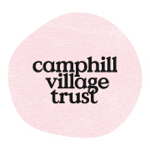 Camphill Village Trust is signalling its intention to ensure everyone it supports has 'a life of opportunity' with a fresh new look and feel launched today (21 March). The charity, which is celebrating its 65th birthday this year, wants to ensure that those who need support, and those who want to support the charity's work, can find the information they need quickly and easily.
Each of Camphill Village Trust's nine rural and urban communities across England offers a range of accommodation and activities for adults with learning disabilities, mental health problems and other support needs. From wood and weavery workshops, to farming, retail and hospitality opportunities, all of these activities are aimed at helping people grow and develop by finding their skill and passion.
The charity's chief executive, Huw John, explains:
"We are very proud of the work we do to support people; we believe that no matter whatever a person's ability, their voice matters, and that they have skills to contribute. Our new look and feel aims to tell more people about the great work people do in our communities, and in the wider world. It also reflects our pride in our heritage and founding values."
In recognition of the strong local identity of each of the charity's communities, the people supported at each have worked together to choose, and in some cases design, their part of the charity's logo. Each of these are intertwined with the main Camphill Village Trust logo, signifying the local community's strong relationship with the national charity.
Talking further about the phrase 'a life of opportunity', Huw explains:
"Our new strapline is about learning, love, relationships; it's about friendships, work and purpose, meaning and contribution. That's what a life of opportunity means to us. We are passionate about providing this and aiming for this for everyone we support now and in the future."
Brian Walsh, Chair of Trustees at Camphill Village Trust said:
"The people we support can chose to take part in many activities within our communities like the award-winning creamery at Botton Village or the hospitality school at Taurus Crafts in Lydney. We also support people to find work experience in the wider community; we support people who volunteer in retail outlets, nursing homes and cafes, and pursue further education.
"Some people are not, or don't feel that they are, able to work towards independence or development and we respect that. It's fine to simply want to be part of a community, to spend time with friends and enjoy the activities."
The charity is also launching a new website at www.camphillvillagetrust.org.uk. This will enable people to find out more about the support and facilities available in their community, as well as the other communities and Shared Lives scheme the charity runs.
Supporters will also be able to make a donation, shop in an online store filled with items made by the people supported by the charity and learn how further to support the charity.
"We're very proud of our established, loyal, committed supporters" says Huw John "and hope that the new look and website will inspire them, and many others, to contribute to help us achieve our vision."