It is a little over two years since national charity, Camphill Village Trust decided to add Shared Lives to their already established Stourbridge community in the Black Country. In this time, the new scheme has gone from strength to strength, networking closely with other community-based organisations to gain momentum. Not only has the charity been awarded the contract to deliver a Shared Lives service on behalf of Dudley MBC, they have also recruited 12 new households to boot.
New Carers like Chris and Nicky who were approved by an Independent Panel last November and were carefully matched with Alex in March of this year as part of a live-in Arrangement, are now starting to reap the benefits of this fresh approach.
For Alex this has meant getting used to new family routines to further develop his independence.
'Where I lived before, I was getting up when I wanted and eating ready meals every day, but I've got lots more things to do now and I've learned how to cook my favourite meal, spaghetti bolognese…and I'd never touched an iron, but Chris has shown me how to do my own washing and ironing.'
With the support of Chris and Nicky, Alex is also starting to take on new challenges, 'I've written to the Black Country Museum about volunteering and I'm also about to go to college as well. I'm hoping to do Health & Social Care and Child Care Level 2, as I'd like to work in a nursery or for people with disabilities.'
Chris and Nicky added 'Before Alex was matched to live with us, he was leading a quite unfulfilled lifestyle. I think it would be fair to say he did not have certain life skills that we possibly all take for granted. Now, just a few months on, Alex has really grasped the opportunities that have been presented to him, he has settled well into our family set up and is flourishing within his new environments.
As this is our first Shared Lives Arrangement, the scheme has been so encouraging; right from the assessment and induction process, we were always confident about Kate and the team supporting us. All we have offered is our time, experience and knowledge, so it's very satisfying when people say they can already see a change in Alex. That's when it sinks in, that we are providing a nurturing and caring environment for Alex to develop the skills, which one day will enable him to lead an independent life of his own'.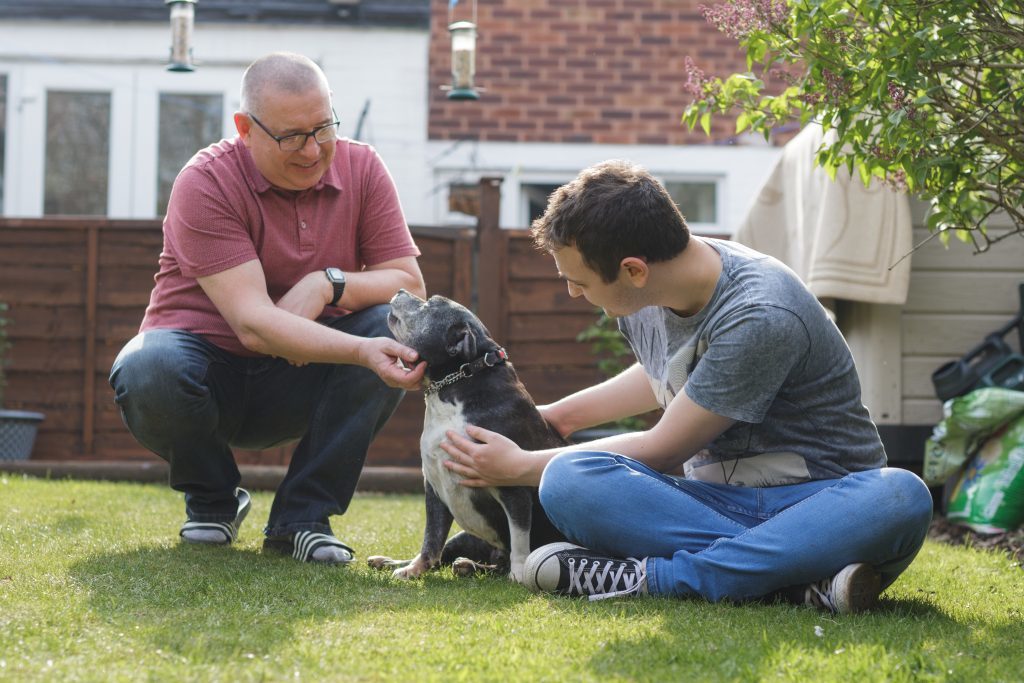 Registered Manager, Kate Morgan commented 'The last two years have been quite incredible which has taken considerable time and effort from everyone involved, but as you can see, we have expanded rapidly as a result. In the beginning, we had a very clear plan in that we wanted to raise the profile of the new scheme across the area as quickly as possible, which would enable us to attract a steady stream of new Carers. This was always going to be a bit of a gamble as we had not yet signed a contract with Dudley, but we were confident in our strategy, as we had already recruited staff with previous experience in the independent Shared Lives sector.'
The scheme is nearly a full year into the new contract and has already set up 10 Arrangements, receiving over 60 enquiries with a variety of additional support needs from learning disability, autism, mental ill health, through to older people and hospital discharges.  Kate emphasised further 'Dudley council are very ambitious and wish to see the scheme grow significantly over the coming years; we are working in close partnership to ensure we receive suitable referrals and use every platform available to promote Shared Lives. After a recent marketing campaign, we are currently in the process of assessing a further six new households, with another 5 in the early stages, so we definitely have our work cut out going forward.'
Huw John, Chief Executive of Camphill Village Trust added 'It is important for any charity today to be able to respond to the changing social care world and the Shared Lives model sits neatly within our existing services and community-based ethos. The new scheme has brought a lot of energy to our Stourbridge community, which is now at the centre of a network of Shared Lives Arrangements across the region.  This not only provides new housing and support options but also offers people the chance to lead the life of opportunity they deserve.'
If people wish to find out more about how the scheme is developing, please contact Kate Morgan on 01384 441505 or kate.morgan@cvt.org.uk or follow on twitter: @CVTSharedLives