It was important to us that our Trust was one of the 1750 people and organisations who signed a recent letter demanding equal health and NHS support.
You may be aware of some confusing information about the NHS allegedly prioritising and rationing care for people with disabilities if they are admitted to hospital with COVID-19 symptoms. We were vocal in our concerns about these rumours and quickly signed up to a sector letter, shared by Disability Rights UK, which was recently a major item on BBC News.
We were pleased to get a prompt and clear response from the National Medical Director and Chief Nursing Officer of NHS England. the response confirmed that hospital admissions and treatment plans will always seek to fully protect the rights of people with disabilities, now and throughout the course of this global pandemic.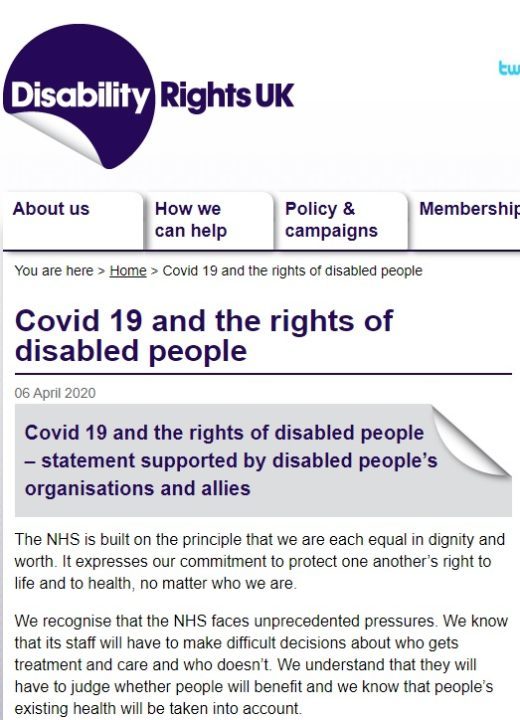 COVID-19 and the rights of disabled people
Read the full letter on the Disability Rights UK website here
View the response from NHS England received on 5th April here
Baroness Jane Campbell has written a reply to NHS England available here
C0031 Specialty Guide LD And Coronavirus V1 24 March.pd