We're feeling really inspired by the 2.6 Challenge and our community members are too. In fact, we're using this as an opportunity to 'virtually visit' each of our 10 communities and services across the UK.
From Larchfield Community to Grange Village, St Albans Community to Stourbridge, we've worked out that it's a round trip of 687 miles!
This is where we need your help, as it's a long way.
Could you walk, run or cycle to help us virtually visit each of our communities? This could be walking 2.6km in your garden or cycling 2.6 miles during your daily exercise anything at all. It all adds up. Submit your miles to contribute to our challenge email peloton@cvt.org.uk and set up your own fundraising page too!
We've already made a great start, 219.2 miles down, 467.8 to go!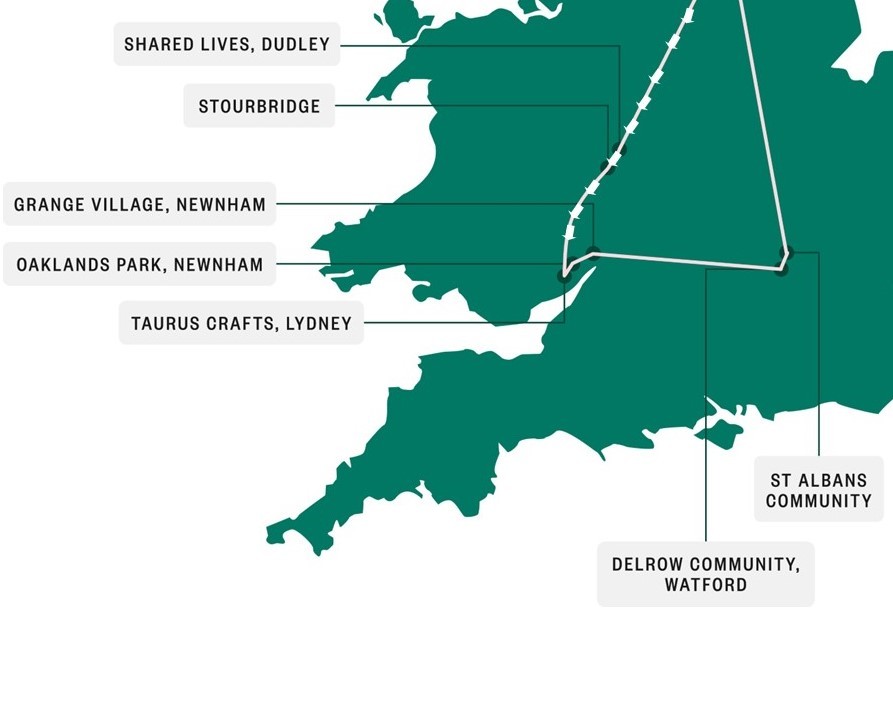 Supporters, friends, community members and staff are all clocking up the miles to help us complete our challenge. They're running, riding and walking during their daily exercise sessions.
Could you give them some motivation and a donation to support the work of Camphill Village Trust?