A blog post published today for Social Care Future, penned by Camphill Village Trust CEO Huw John, addresses the crossroads currently faced by the sector.
#socialcarefuture is a growing movement of people with a shared commitment to bring about major positive change in what is currently called 'social care'. It's for those who want to take part in imagining, communicating and creating a future where social care makes a major contribution to everyone's wellbeing.
Those coming together via this growing movement include people with lived experience, families, professionals, managers, support providers, user-led organisations, politicians, commissioners, community groups and others.
Huw John is CEO of Camphill Village Trust, Trustee of VODG and a strong supporter of Social Care Future.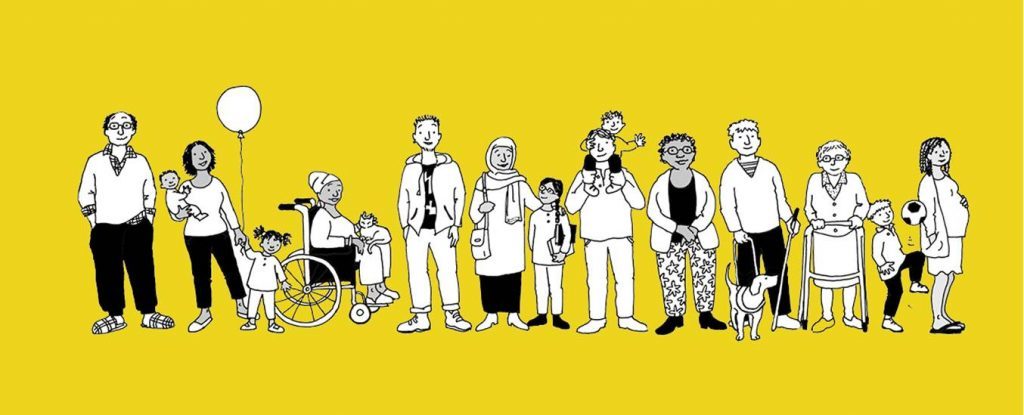 ---
Time for a Shared Voice and Powerful Story
By Huw John, Camphill Village Trust
With social care really struggling after so many years of cuts and political failure, how do we collectively rise up – because without a vibrant, responsive and empowering social care movement our society will become further fragmented, increasingly less tolerant and less inclusive?  
Most people, at some point in their lives, require support and encouragement to be active citizens, to be part of what surrounds them, family, friendships, a sense of purpose, acceptance and belonging.  For some people, through circumstance or disability, these opportunities are limited or just don't exist.
Social Care is so much more than large scale corporate mergers and endless refinancing deals, it's about people and community, it's about the fabric of our society and it is a mirror of our individual and shared values. Social Care is you, me and us.
Even the best social care organisations are now being forced to "batten down the hatches" to ride the funding/staffing/regulatory/commissioning/misunderstood storm. Innovation, real co-productive partnerships and community work is at serious risk of being driven out and we are worried about drifting back to "time and task" care and institutional support.
However, this is no time to hide away with our fingers crossed, hoping for more funding, common sense or bravery from  Government  – we need to be heard above the storm and it's no coincidence that the Social Care Future movement is providing a vehicle, a platform and a supportive place for like-minded people and organisations to find a common voice and tell a shared story.
This is a brave story though, and maybe not one everyone is comfortable with because it's much more than a plea for more money  – it's about who is making the important decisions in people's lives, how is the money used, doing things differently, and how can we get our compelling and persuasive social care story across to people, communities, the Media and Government. It's about changing the understanding, perception and support of social care – it's not about fighting the old fight anymore.
Social Care providers, Local Authority commissioners and sector bodies will need to find the individual and organisational courage to stand alongside people, families and communities to make this happen as the alternative is no longer an option.
Follow Huw on Twitter @huw_john1 for sector news, blog updates and stories from our Camphill Village Trust communities.