Day activities in all our gardens, craft studios and cafés are now re-opening after lockdown. Covid safety means that strict social distancing rules are still in place, and groups are smaller than before, but everyone is delighted to be back. We caught up with Hollie who attends Grange Village and Tadgh from Croft Community, to hear what they've been doing.
'I've been feeding the chickens and collecting the eggs. Last week we were picking blackcurrants,' says Hollie. 'And we've been planning for Michaelmas. We're going to have a shared lunch.'
Tadgh has been refreshing his soap-making skills in the craft workshop. 'We use a goat milk soap base,' he explains. 'You have to melt it slowly and stir it, then add the dye and fragrance, then pour it into the mould and wait for it to set.'
It's great to be back
'Our workshops were closed for most of last year,' says Tadgh. 'It was hard not seeing my friends.'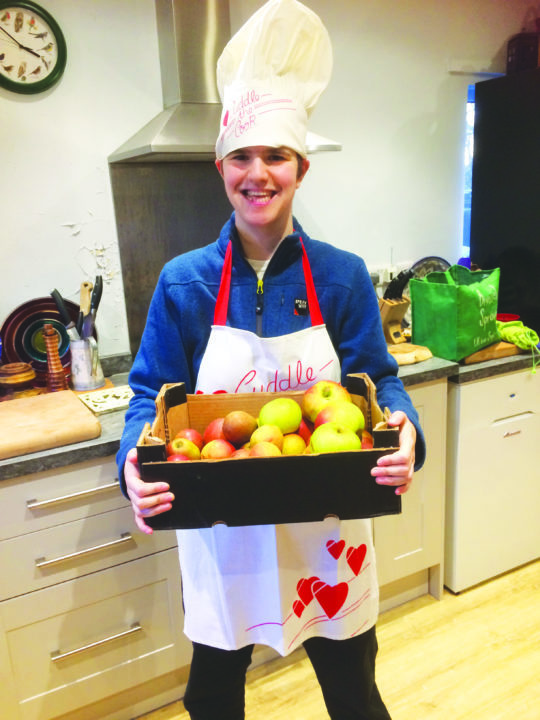 Hollie and her mum, Caroline, kept busy at home during lockdown, with regular walks and yoga. But she was excited to return to her regular sessions at Grange Village.
'I like seeing all my friends,' she says. 'There's me, George, Hugh and Andrew. We laugh a lot. Hugh tells us funny poems!'
Catching up with friends isn't the only benefit. Tadgh sums up why it's so important:
'I'm getting out of the house, learning different things every day, and feeling much more confident!'