As an experienced cyclist, Alex is good at planning routes and understanding the rules of the road. And now he's ready to move up a gear.
Driving can be challenging for people with disabilities. So Alex and his support workers enlisted the help of the Driving Assessment Team at local charity Herts Ability.
'I had to go out for a driving assessment to get used to the car's controls and see what extra support I might need,' explains Alex.
Herts Ability's assessors recommended Alex learns in an automatic car. His next step is to find a suitable driving instructor and begin lessons.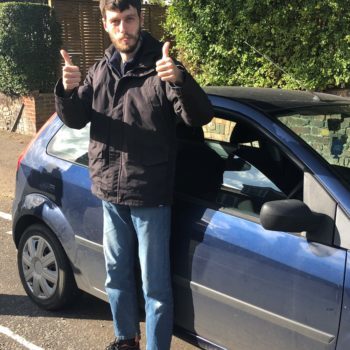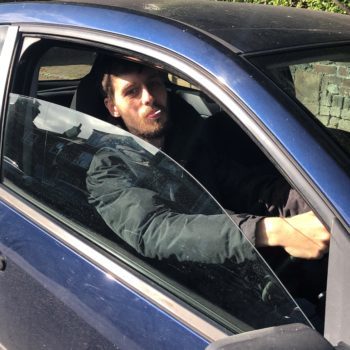 Long months of lockdown have left many of us keen to get out and see family and friends, and Alex is no different.
'Driving would make it easier to get to my parents,' continues Alex. 'I get the bus there at the moment or they give me a lift. It would be nice to just drive myself there, and to give my friends lifts sometimes.'
Developing skills and confidence
Alex is looking forward to the challenge. 'I'm a bit nervous,' he says. 'But I'm excited too!'
Good luck with your lessons Alex!