What does good personalised community-based care and support look like for people in ethnically diverse communities? 
Think Local Act Personal (TLAP) has produced a report which aims to find good examples of personalised care and community-based support for people from ethnically diverse communities.
Camphill Village Trust Shared Lives scheme, which operates in the West Midlands, has been recognised by TLAP in the report alongside 13 other organisations throughout England for our inclusive recruitment programme of Shared Lives Carers.
TLAP are a national partnership of more than 50 organisations committed to transforming health and care through personalisation and community-based support.
We're leading the way in recruiting Black, Asian and Minority Ethnic carers.
Out of a current list of 94 Carers, our Shared Lives team has recruited 17 carers from Black, Asian, Minority Ethnic backgrounds in the three years they have been operational.
The Shared Lives scheme has intentionally focused our recruitment on these communities. Once recruited, the Carers become champions in their respective communities, they encourage others to join Shared Lives, which can pay up to £600 per week tax-free.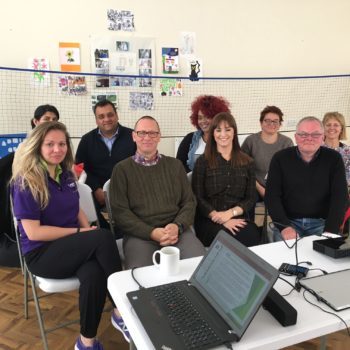 Registered Manager Kate Morgan said 'We are very proud to be recognised for the inclusive work we are doing. As we were developing as a scheme, we were always very conscious that our Carers needed to reflect the multi-cultural demographic of the wider communities in which we provide Shared Lives.
'The Covid pandemic sadly hindered our momentum, but we could still lead on a successful regional recruitment project at the beginning of the year. As a scheme, we have lots of other ideas in the pipeline over the coming weeks and months as we wish to provide Shared Lives to a more diverse group of people right across the Black Country region.'
Find out more about Shared Lives.