Over the first three weekends of December, our bustling Christmas markets showcase the best the area has to offer featuring a diverse range of original gifts, jewellery, artworks, crafts, handmade preserves, sweets, and hundreds of Christmas trees. Not only will you be spoilt for choice at the market, but visitors will also have the chance to meet the talented onsite designer-makers based at with us.
"The Christmas markets are the highlight of the year at Taurus Crafts, it's when we get the most visitors and when we have the most handmade and local products on sale. It's a showcase of the creative talent on site and a chance to meet the makers themselves. So come along and support our local talent and the visiting traders at our market, you are sure to find all you need to celebrate Christmas in style"
Festive Entertainment
This has become a key feature of our successful markets, from what originally started out as a few local choirs now boasts over 20 performances across the market weekends. We are keen to highlight the diversity of the groups taking to the stage which this year include ukulele bands, singing groups, choirs, a flute choir, as well as an ever-growing number of talented local school choirs.
Festive workshops
Returning to the market weekends this year is the hands-on creative activities marquee. Here families can get creative with artist Jayme-lee Cooper who will provide all the equipment, materials and expert know-how so budding crafters can get making. She is planning a series of drop-in workshops that will focus on using natural materials to make seasonal gifts and decorations that are sure to add a sense of originality to any home this Christmas.
Artisan Businesses
Not only will you be spoilt for choice at the market, visitors will also have the chance to meet the talented onsite designer-makers based at with us. We host around 10 independent designer-makers and artisan businesses including; Jewellery, Picture Framing, Leatherwork, Stone Carving, Antiques & Collectibles, Health & Beauty Salon, Chocolate Makers, Glass Artworks, Glass Beads, and Fairtrade Fashion.
Christmas treats
Once you've explore the markets why not visit our café which serves delicious breakfasts baps, light bites and chef's special which are made on site. As well as this we are proud to serve locally-made items including  James Gourmet organic and cakes produced by the Chocolate Bar, as well as Brookes Dairy ice cream for you to enjoy in a relaxing and welcoming atmosphere. 
Christmas shop
Tis the season to be jolly, so why not come and visit our newly located, refurbished Christmas shop, situated next to our excellent Café. Here our wonderful winter woodland-themed shop is in its full glory. Come and browse the tranquil setting with our natural material Christmas décor, gift wrap and cards.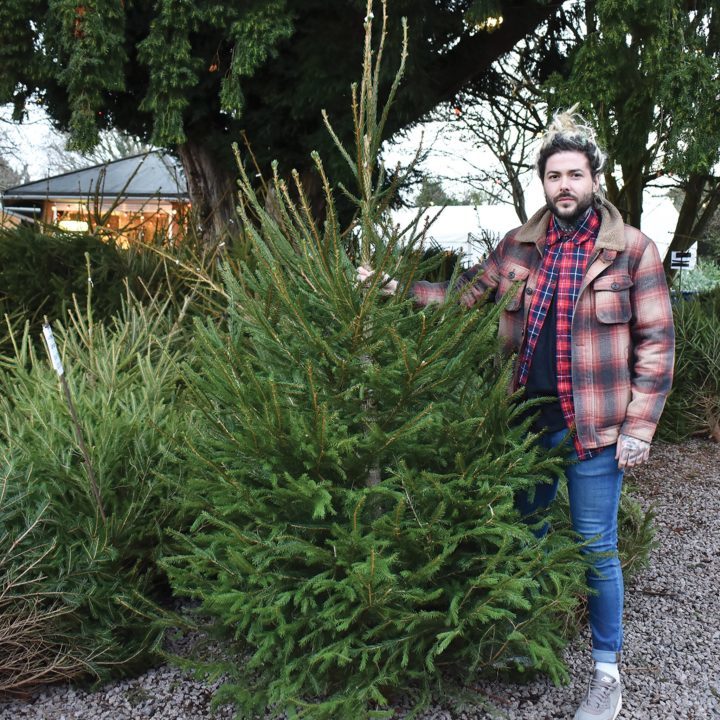 Christmas trees on sale from 1st December
Each holiday season, shoppers find themselves confronted with a choice of what type of Christmas tree to get, real or artificial and where to buy their tree; from a supermarket or an online retailer, but nothing beats the true festive experience of selecting your own perfect real tree. So why not pick up your christmas tree from us, where we have a range of fresh cut Norway Spruce and Nordmann Fir trees in heights from 4ft-8ft.
"An additional benefit of purchasing one of our trees is that, as a charity that supports adults with learning and other disabilities, the proceeds of purchasing one of our Christmas trees will help us to continue the work we do and provide a safe space to develop, learn and lead a life of opportunity." 
Opening Times:
10.00am-5.00pm, Free entry and parking
Opening times may be subject to change please telephone ahead.