Catering training
The catering course is delivered in our newly refurbished training kitchen.
We have space for eight trainees to work in their own space, with each bay equipped with everything needed to prepare a range of different foods to cater for Fresco, Severnside Kitchen and organised events in site.
The course will cover-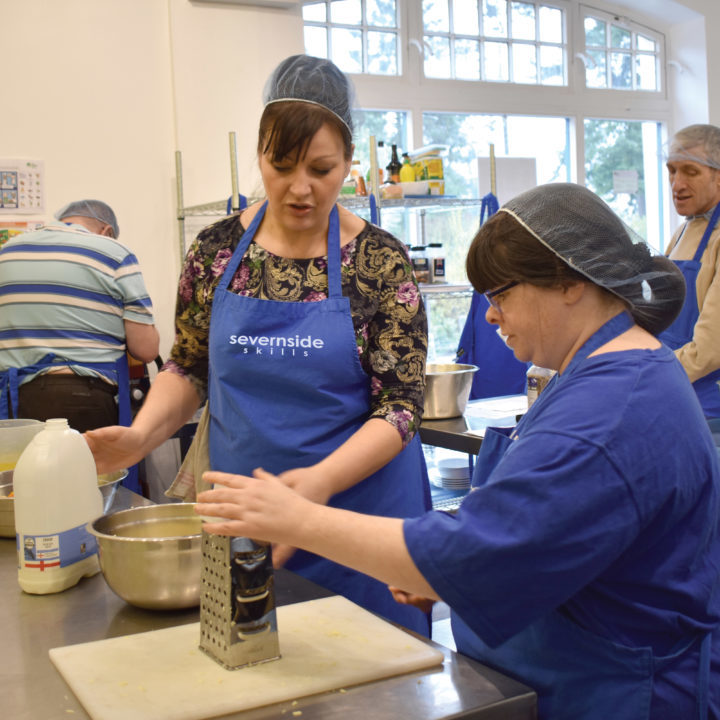 Communication Skills
Teamwork
Catering for Functions
Preparation and cooking
Making pastry products, savoury dishes and baked goods.
Introduction to working in a Professional Kitchen
Health & Safety in the Workplace
Knife Skills and Safety
Food Safety
Opportunities for trainees during the course will include:
Preparing dishes for the Specials Menu in Severnside Kitchen
Baking traybakes for Fresco Café
Guest chef opportunity to plan and prepare a meal for a specific event
Involvement in catering for Taurus Crafts and external events.
If you are interested in joining a course please complete the Expression of Interest Form.