Learning is such an important part of life. But for many people with learning difficulties, gaining new skills throws up so many challenges.
A donation today could help more people like Oliver to access appropriate, supported training and provide an opportunity for them to thrive. Thank you.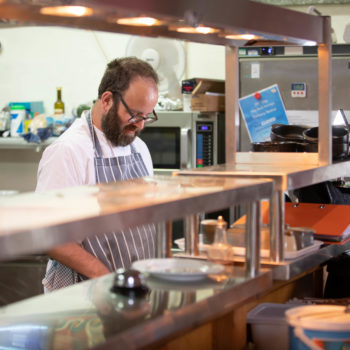 £20 could build someone's confidence
and independence by learning cooking skills.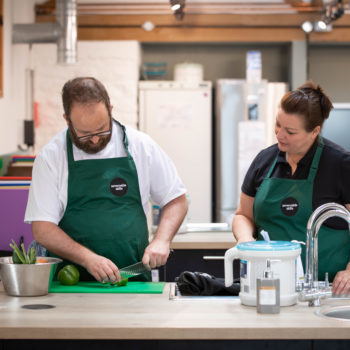 £50 could  provide access to training
so someone like Oliver could received the support they need to access the training they want.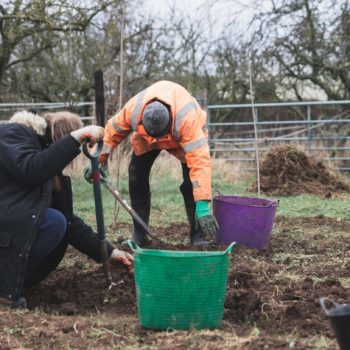 £75 could improve someone's health
by giving someone the opportunity to learn new gardening skills and interact with nature.
"Developing my skills has really charged me up. It's made me think.
We never stop learning for all our life, do we?"
Oliver, Gloucester Community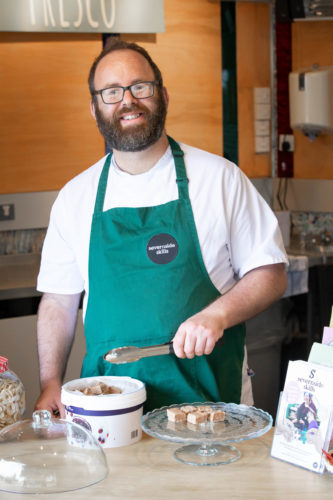 Oliver has always been passionate about food and cooking. But a mainstream course would not have allowed him to reach his full potential. It would have caused him severe anxiety, and he's certainly not alone in that.
That's why we have set up Severnside Skills, a training campus so people like Oliver can gain new skills and experience, through learning and training within a safe, familiar environment and the friendships of their community.
Oliver is on course to gain his AQA in catering next year, following that he can take the next steps to achieving his ambitions. Will you give a gift today so that more people like Oliver can access opportunities to thrive?
We are passionate about seeing people in our communities flourish in whatever way is right for them - whether that be through accredited qualifications, building confidence and skills through our variety of day opportunities or improving their mental and physical health on our social farms and gardens.
Please, will you consider giving a gift today so we can continue to nurture and help people with learning difficulties to have the confidence to live a full of opportunity.  Thank you!