Colleen and her husband Malcom have worked as foster carers, and Shared Lives Carers for many years, and in 2020, Shane moved in full-time with Colleen and her husband Malcom, following twenty-five years of respite with the family. Later in 2021, Aaron joined Shane for a short-term respite stay, and decided he liked it so much, he wanted to move in full time!
Here Collen shares their story…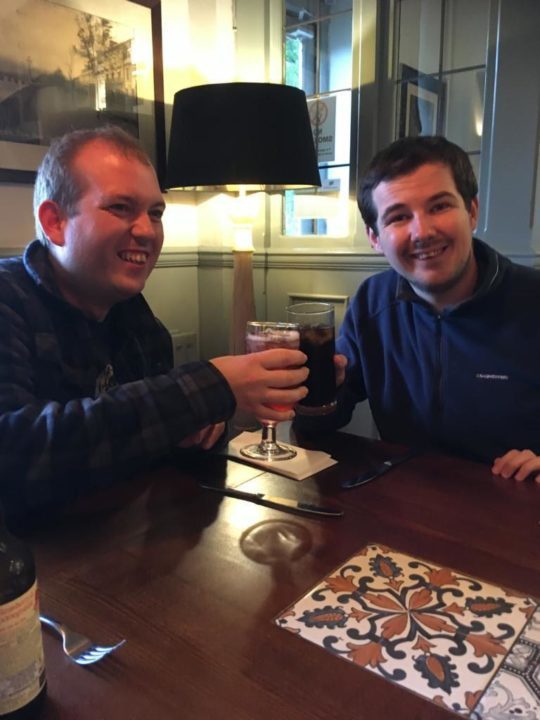 Shane and Aaron are two young men, with different characters in many ways. Shane is lively, loud, outgoing, and chatty – always wanting to be out and about and involved. Aaron is quiet, reserved and although joins in with and enjoys activities and social events, he likes his own space and his PS5 gaming. Shane's hero is Mr. Bean and Aaron's is Sonic the Hedgehog, but one thing they do agree on is their love of James Bond films.
Throughout the time they have lived with us, Shane and Arron have forged a firm friendship and care about each other very much. This is evident in the thoughtful words, gestures and actions of everyday life. If Shane buys his favourite chocolate buttons he always says 'buy two- one for Aaron'. When they go to Dudley Olympics each week, Aaron always gets out of the car quickly but opens the car door for Shane and waits patiently for him so that the two of them can go in together. As Shane is slower getting ready and Aaron quicker, Aaron always makes both their water bottles for tennis and Olympics.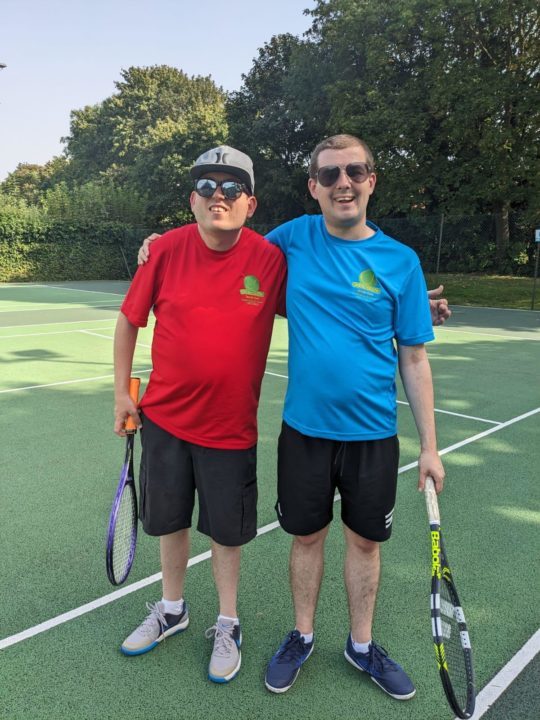 The first time they meet each other every morning there is always a cheerful greeting of 'morning', a smile and a fleeting shake of hands to start the day.
Every evening at supper we discuss with each other where and what we are doing the next day and Shane and Aaron use their weekly calendars to remind them. They both like to know the details of their plans and enjoy discussing what the other is doing whether that is separately or together. Shane often reminds Aaron the next morning 'swimming bag' or 'packed lunch' etc. even though Aaron has already sorted them, but it still makes us all laugh!
As you can see from the photos Shane and Aaron do lots together in a variety of settings. Two young men who came to us via different circumstances, who enjoy some similar and some different activities, who are relaxed and happy in each other's company, and who care about each other – who are friends!