With almost 40 years under their belt as Shared Lives Carers, Lynne and Ian neatly sum up the ethos of the model with family at its heart! The couple have supported three gentlemen, whilst bringing up their own children – all whom have never known anything different than to share their home with others. An inspiring story sharing how the support from a family can really make a difference.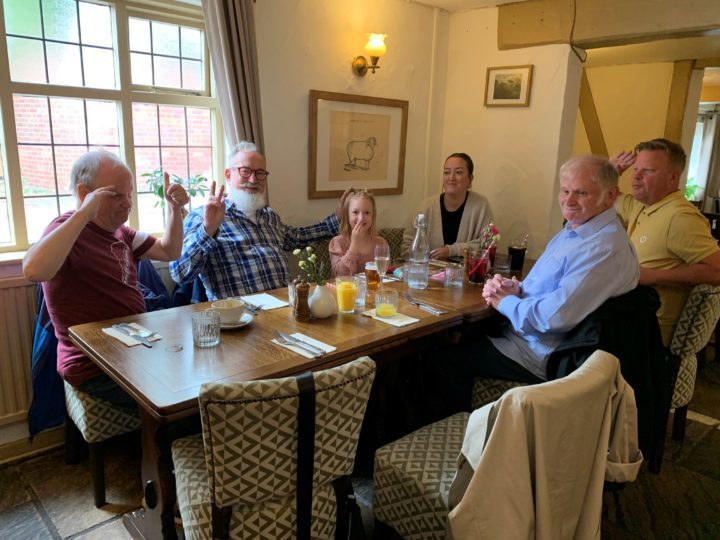 This past year has seen a welcome return to normality. Albeit a new 'normal' we have enjoyed it all the same, enabling the three gentlemen we support, a portal back into the life they left behind pre-Covid.
David, whilst already very independent in many areas of his life, is now developing his skills in catering with local initiative 'Coffee Cups'. After a fully supported, and most welcome induction from Sophie, David loves his placement, ticking a lot of boxes on his wish list; socialisation, integration, education, independent travel and good food!!! He regularly returns home with cakes for everyone and produce from the allotment – a welcome treat enjoyed by us all!
David joins Chris, once a week to visit local day provision in Paradise park. An activity hub where Chris likes to do tabletop activities and visit local shops and cafes,  while David prefers the walking activities and trips to the cinema. Chris also loves the Happy Hours club and is a member of a drama group, maintain many years of friendships within the community.
Chris has had his independence curbed somewhat since Covid. He has always found social distancing a challenge, with his keenness to interact with strangers, so moving forward post Covid, we felt a new approach was called for. So… he now sees Tracey, an approved Shared Lives carer, who enables Chris to visit all the places he misses going to – but with good company and someone who will ensure he stays safe.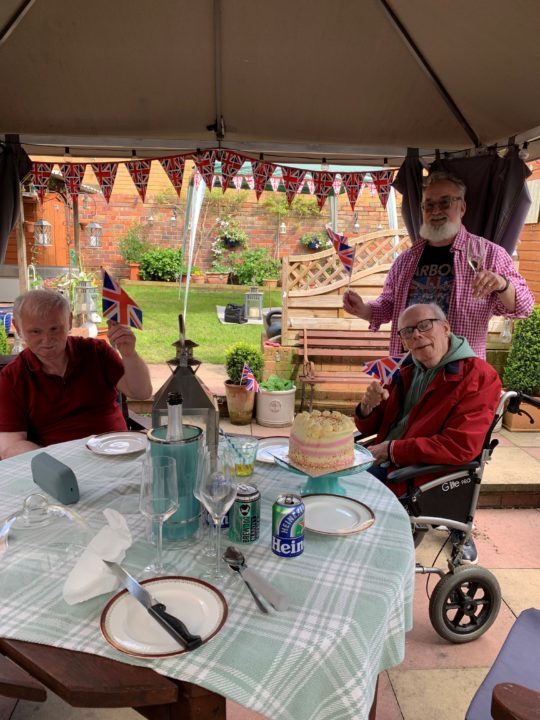 Dennis lost all of his daytime activities during Covid so he was desperate for a joint Social Care review which produced some really positive outcomes for Dennis.
At almost 80 years of age, Dennis has lived with us the longest, and as his needs have increased, so has his regular respite at Stoneleigh House, which he looks forward to wholeheartedly. Dennis has made many friends there, and in spring next year he turns 80 and is hoping to become a permanent resident at Stoneleigh House after this milestone birthday. It has been such a privilege to have cared for Dennis for over 35 years and support him to settle somewhere new.
While Dennis is enjoying his stays at Stoneleigh we have taken the opportunity to go out for Sunday Lunches and spend downtime with David and Chris, something that we've been missing. We also get to take Dennis out on his own while the other two are involved in their own activities, a wonderful balance in a busy household. Dennis enjoys trips out to visit our daughter and her partner Ozz whose recent purchase of a campervan has enabled us to join them for coffee and cake on some very pleasant campsites!
So, with the inexhaustible help and support from the Shared Lives team we have galvanised and collaborated with the team around us to get our show back on the road. The three gentlemen are learning to live with their new normal, taking on new skills, maintaining old ones.
We've watched the growth of Shared Lives from an ad hoc Adult Family Placement Service into a structured model of adult care within a family environment,. The respect and empathy the team have for the members has made for a collaborative, productive approach where individuals and care providers enjoy such a high level of support and guidance.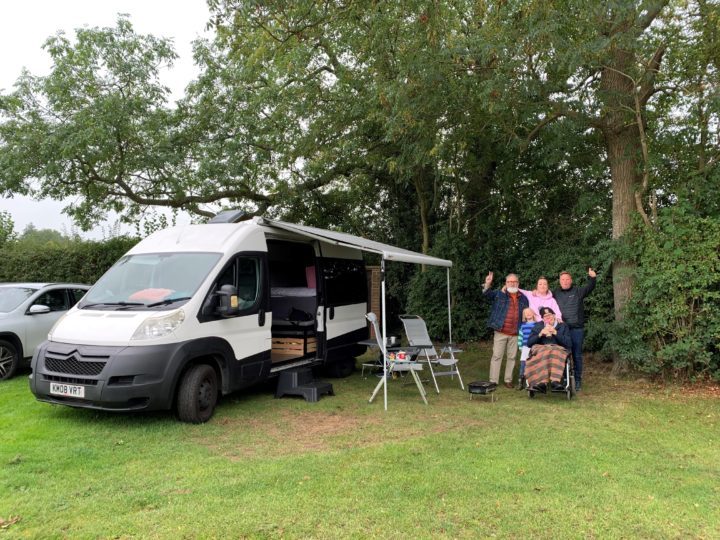 Weathering many changes over the past 37 years of being carers, we have experienced some amazing memories, and as we grow into our old age together, we adapt and change for the next chapter.
Lynne and Ian Craig, Shared Lives Carers