In search of adventure, Steven and Debbie from Larchfield Community decided to head to mountainous landscapes of Snowdonia for a holiday.
Accompanied by carer Deborah, the pair stopped off in Chester for a few hours on the way south. They enjoyed a walk, taking in a visit to Grosvenor Park's wicker sculpture of the Queen and a photo on the Jubilee Throne.
Upon arriving in Wales, after a coach trip from Caledonian Travel, the pair checked into the Grand Hotel in Llandudno, which stands at the start of Wales's longest pier.
Deborah says: 'The views from the pier and the hotel were beautiful, as we were right on Llandudno bay, and we could see right out to sea.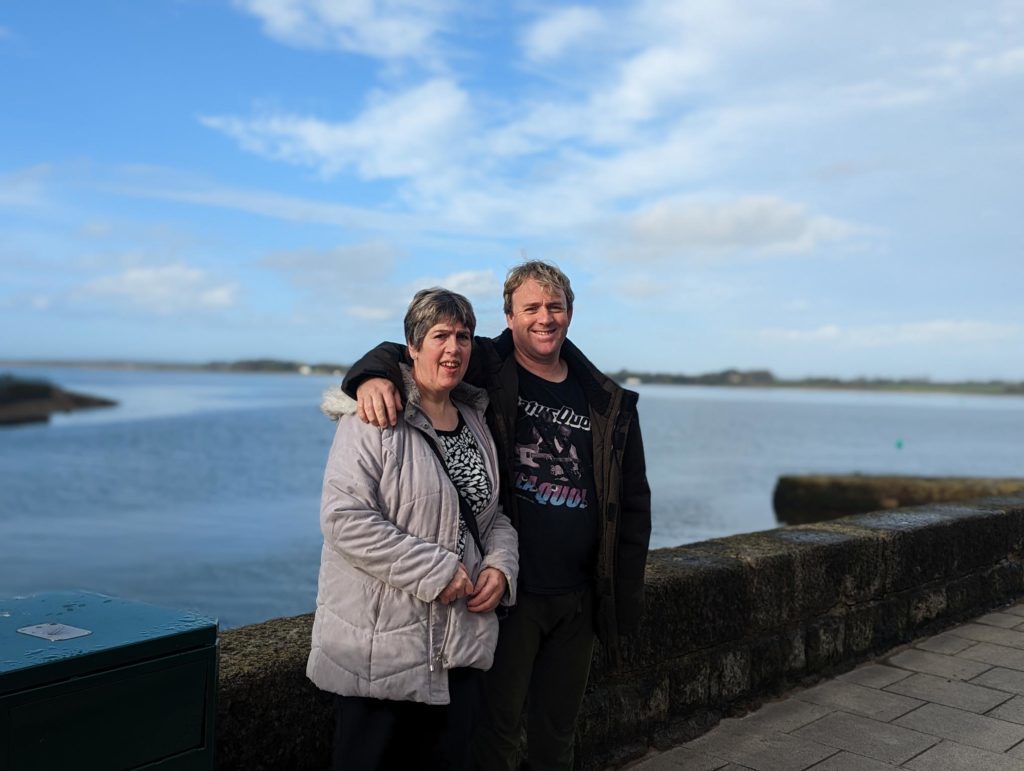 'The hotel had a lovely huge Christmas Tree in the foyer, making it very festive, and one night, we were served a very tasty Christmas dinner and Christmas pudding.'
At the hotel, there was different entertainment every night, including  bingo, quizzes and singers.  Debbie's favourite was the ABBA and Cabaret Night, and she also won big on the bingo, winning a bottle of sparkling wine
'I loved the bingo and the entertainment, I just love dancing,' says Debbie.
Steven added: 'I enjoyed the quiz, and got some brilliant answers. I didn't win but we all had lots of fun though.'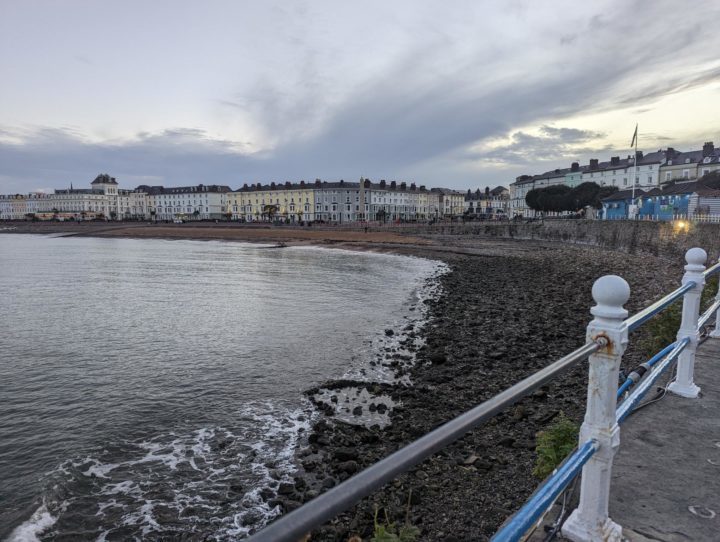 During the day, Steven and Debbie visited Caernarfon and its medieval castle, Betsw-Y-Coed, a picturesque village situated on the gateway to Snowdonia, Llanberis and took a walk along Llandudno promenade.
Other highlights of the trip was a visit to the model railway museum in Betsw-Y-Coed and seeing the views from the top of the castle in Caernarfon, across Menai Straits to the Isle of Anglesey off the coast.
Returning to Larchfield Community after the five-day trip to Wales, Steven said:
'The best bit for me was visiting new places and learning new things about each place.
With Debbie adding 'We hope to visit the places we visited again at some point.'