Autumn 2019
Do you remember the first time you got a place of your own? That feeling of pride when you first turned the key in your own front door?
Meeting Andrew recently reminded me of those exciting times. Two years ago he moved into his own flat, in our Stourbridge community. "I've got a lot more independent since I moved here," he says. "I do my own cooking and laundry now. And I'm getting married next year!"
Getting your own place, along with both the dull reality of laundry and the joy of planning a future with your partner – these are experiences that help us come into our own, as independent adults. I wouldn't have missed it for the world – would you?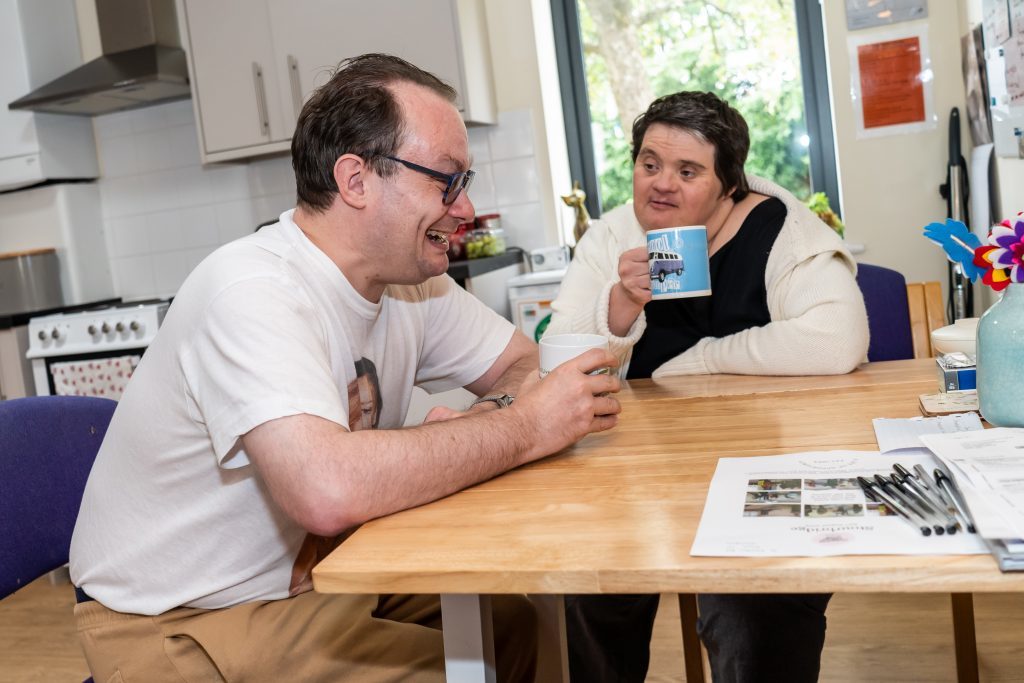 I know you share Camphill Village Trust's belief that everyone should have these opportunities if they want to. And your support means that we can offer a helping hand – whether that's a support worker to help with transport, an accessible bathroom or help with cooking and budgeting.  Together, we can give Andrew, and other people with learning disabilities, the chance to lead an independent life.
That's why our Stourbridge Community is about to expand. We're converting a former café into six flats, which will be accessible for people with a range of learning and physical disabilities. The new flats will mean that six more people can join our community, and share the opportunities that have opened up a new life for Andrew.
If you'd like to pledge your support to help with the costs of building these new flats, you can donate securely online here.
Donate Online
Download the Stourbridge Flats Appeal
Autumn 2019 Newsletter
Download the Autumn 2019 Newsletter
Watch Emily's Poem
Previous fundraising appeals and newsletters