'This is a huge stepping stone for me,' says Matt.
Matt's always had a keen interest in music. He's just produced his first music video featuring his own song, Epic of Gilgamesh, available on our website here.
Matt's passion for music led him to join Coneygre Art Centre, where he met Music Support Worker Anthony, who helped record and edit Matt's music video.
Gaining confidence and skills
'I wrote the song and did the editing myself. Anthony gave me the vision for the video,' says Matt. 'The hardest part was having to do the lip sync for the video. But I got there in the end, and I am happy with the result.'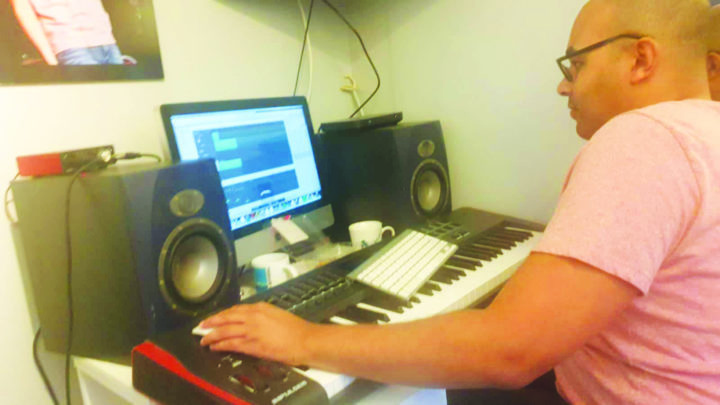 Person-centred support where it matters most
Matt lives with carer Martin as part of our Shared Lives scheme in Stourbridge. Martin has also been helping Matt to find opportunities to develop his musical skills.
'During the lockdown, Martin built Matt a studio in his bedroom, which has allowed Matt to keep working on his music and record songs,' explains Matt's Mum, Caron.
With the right support from people who share his interests, Matt's music is going from strength to strength.
'This is the first music video I have done,' says Matt. 'My music is progressing. It's brilliant!'