'It's good living with Liza and Melvin,' says John. 'I like it when we go to the library – and when we get McDonalds!'
John moved in with Liza and Melvin as part of our Stourbridge Shared Lives scheme in February. Lockdown followed soon after, but he's been keeping busy with trips to the library, working out on the cross trainer, as well as enjoying a game of pool and a takeaway now and again!
'He's part of the family,' says Liza. 'That's just how it should be.'
Going from strength to strength
Liza, Melvin and John are among the newest recruits in a growing number of Shared Lives households since Camphill Village Trust took on the contract two years ago. 'We started with 26 households and in the last two years we've recruited another 25. We're supporting 47 people now,' says Kate who manages the scheme.
'Shared Lives carers provide something different to our traditional communities,' continues Kate. 'It's a good option for people who have more complex support needs.'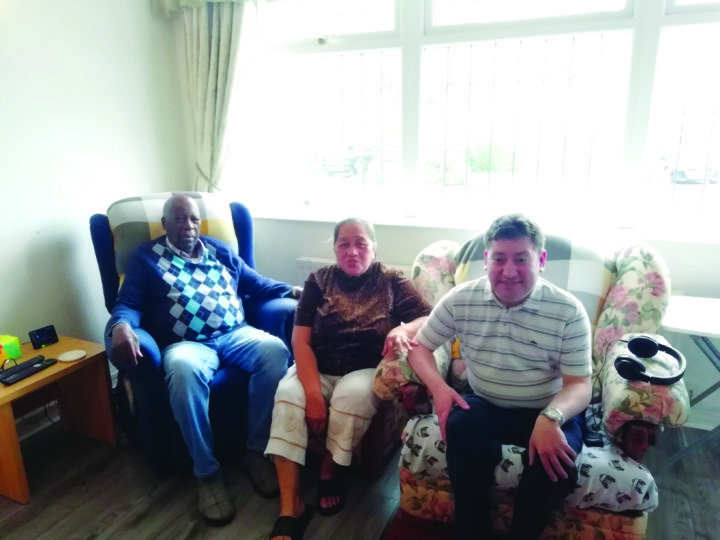 Liza and Melvin were Shared Lives carers for many years with a different scheme in Nottingham, and were keen to get involved again when they moved to the West Midlands. They haven't been disappointed.
'The support we get is excellent,' continues Liza. 'We've had all the training that's required, and they're always at the end of the phone. It feels like being part of a family too!'
If you live in the Dudley and Black Country area and would like to become a Shared Lives carer, find out more about Shared Lives here.