Our Board of Trustees act in the Charity's best interests, set the Camphill Village Trust Strategy, make important decisions and oversee the running of our Charity.
Rita Asamoah brings an impressive wealth of experience with over two decades of senior management expertise in the Health and Social Care sector. Her skills in operational management, business development, and service design will ensure that the Trust continues to meet the needs of the people we support whilst delivering best practices and quality outcomes.
Rita's strategic insight and ability to foster collaborative relationships will be invaluable in her role as the Chair of our Quality and People Committee.
Teresa Jennings has a career deeply connected to Charity, Social Care and the Environment. Her transformational change experience as a Chief Executive, Director, and Non-Executive (Trustee) demonstrates her commitment to making a lasting impact, often for the most vulnerable of society.
Teresa will join our Quality and People Committee and she will champion our green care credentials as we continue to develop our role as social farmer and care provider.
Michael Nutt; Chair of Camphill Village Trust said; "the Quality and People Committee hold a crucial role in overseeing and scrutinizing matters related to quality, safety, safeguarding, and performance. Rita and Teresa have large shoes to fill; the Charity having said its farewells to Jean Henderson and Tim Bishop who have stepped down after their six year tenure has completed. I know that Rita and Teresa will be instrumental in continuing our focus on people supported being at the heart of our vision and mission."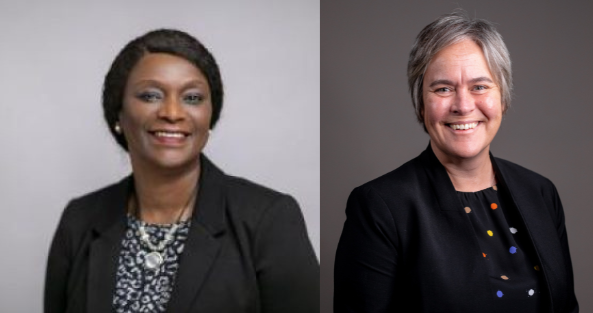 Image – Rita Asamoah (left), Teresa Jennings (right)