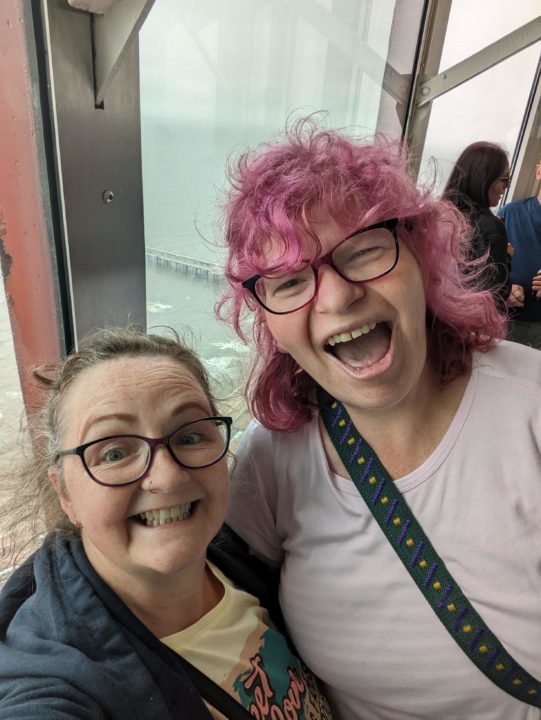 On July 30th-31st, Alex from Larchfield Community went on a coach trip to Blackpool and Chester Zoo. Alex loves animals and the seaside, so this trip was her ideal holiday.
Alex and her support worker Deborah set off from Middlesbrough bus station on Saturday morning and arrived in Blackpool early afternoon.
Alex said 'When we got there, it had been raining all day, and it was a bit windy, but it wasn't cold. Debbie and I had a little walk around the arcades, then went for a drink and a snack, and I got a giant cookie, which was lovely!'
Alex and Deborah then visited Blackpool Tower and braved ascending to the top.
Alex said 'I was a bit scared as it was very high, but Debbie said she would hold my hand all the time.
'First we went into a 4D cinema for a five minute "ride", which was fun, and we got splashed with water and bubbles which made me laugh very much. Then we went in a glass lift, and at first, I didn't want to look out of the windows but I did, and it was very high, but I was ok.
'When we got to the top, there is a glass floor, and holding Debbie's hand, we stood on it together! It wasn't as scary as I thought, and I was so happy that I did it and I couldn't wait to tell my mum and dad. I also bought a medal from the gift shop, to show that I had been very brave by going to the top of the Tower. We had a little walk around, looking at the views, then went back down in the lift.'
Alex and Debbie then went on a walk along the piers before going back to the coach and heading to their hotel to enjoy a relaxing glass of rose wine.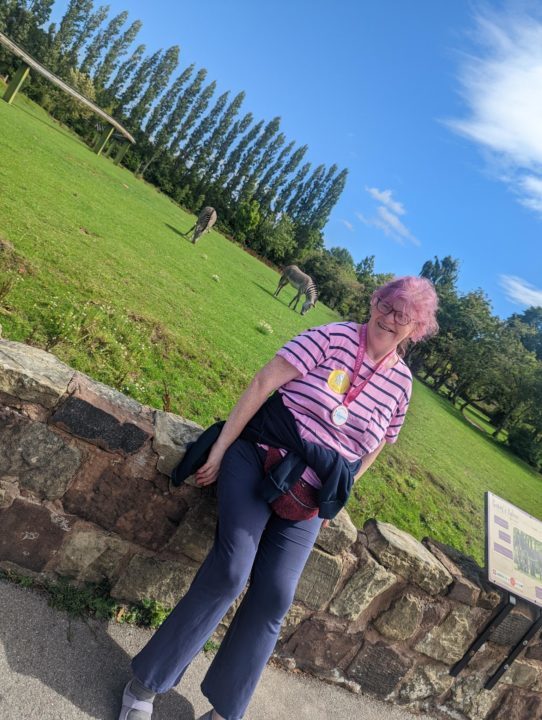 On Sunday, Alex and Debbie set off early in the morning for Chester Zoo and luckily it was a beautiful sunny day.
Alex said 'We saw the giraffes having breakfast, and we saw monkeys swinging in the tree.
'We saw the elephants, and there was a little baby one, then we went to see the lions, but they were asleep, and the big lion was hiding at the back and we only saw is head.
'We saw lizards and frogs, and scary snakes. A lot of the animals were hiding or sleeping, but I loved them all. Animals are my favourite. We did a lot of walking, and my legs were very tired, but I had a lovely time.'
Do you think you could help someone take part in fantastic activities and be a supporting hand to help them face their fears? We have support worker roles across the country, why not take a look and see if you can make a difference in people's live: https://www.camphillvillagetrust.org.uk/joinourteam/