As part of a collaboration with Lydney town council, we are offering free October half-term activities for local children. The event is free, so there is a limited capacity, so we are using tickets* to ensure everyone can attend.
Our free activities are not the only thing to look forward to at Taurus Crafts, but we also have a playground right next to our café for your little monsters to enjoy. There is no reason why the fun should be limited to children alone, with many independent businesses and shops to explore, the grown-ups will surely find something to enjoy as well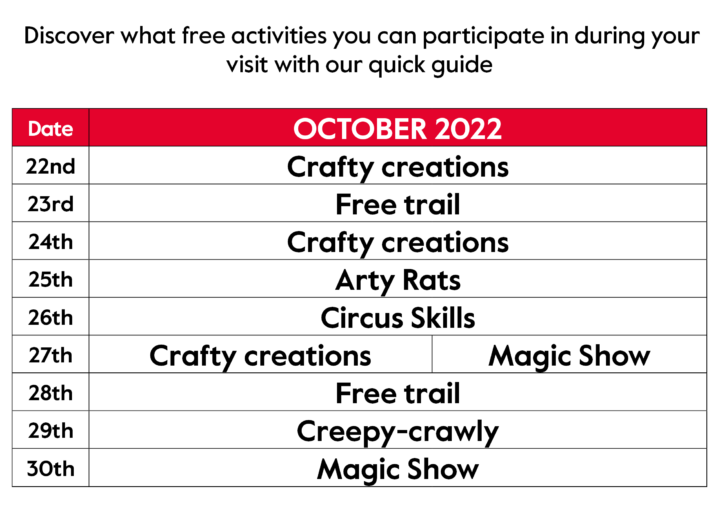 *Tickets will be available via Eventbrite and ticket sales will close 12 hours before the advertised time for each activity
Circus Skills. Get hands-on experience with juggling, plate spinning and more with circus sensible, Free, (Duration 45min), 11-11:45 & 2-2:45
Magic Show. We invite you to a magical 40-minute show filled with laughter, intrigue, and wonder. Free, (Duration 40min approx), 11-11:40, 12-12:40 & 2-2:40
Crafty Creations. Decorate Halloween and autumn themed items with acrylic paints and take them home the same day. Free (Duration 30min approx.) All ages, 11– 1 & 2 – 4.
Arty Rats. Learn to paint with sticks and create creepy, crawly Halloween bugs with Arty Rats. Free (Duration 60min approx.) All ages, 11-12, 12:30-1:30 & 2:30-3:30
Creepy-crawly. Get ready to get creeped out and learn about insects with Unusual Pets! Free (Duration 60min approx.) All ages, 11-12, & 2-3
Free Trail. In our free trail, we need your help finding Hansel and Gretel's gingerbread pumpkins. Free, trail sheets available from The Gift Store
Children must be accompanied by an adult at all times.  It is important to note that advertised activity dates and times are subject to change
In order to provide free activities, Lydney Town Council has provided a grant to Taurus Crafts.