Taurus Crafts is home to many unique artisan craft workers, so it's the perfect place for Sam to develop his woodworking ideas.
His kindling kits, which use wood sourced from our local sites, were popular with shoppers over Christmas, and now he's keen to develop his ideas into a small business.
"I've been sawing tree branches to make kindling bundles and to use in craft workshops," says Sam. "I find the wood, size it, saw it and tidy it, then dry it out. I bundle some for kindling wood and store some to think about other uses."
A space to work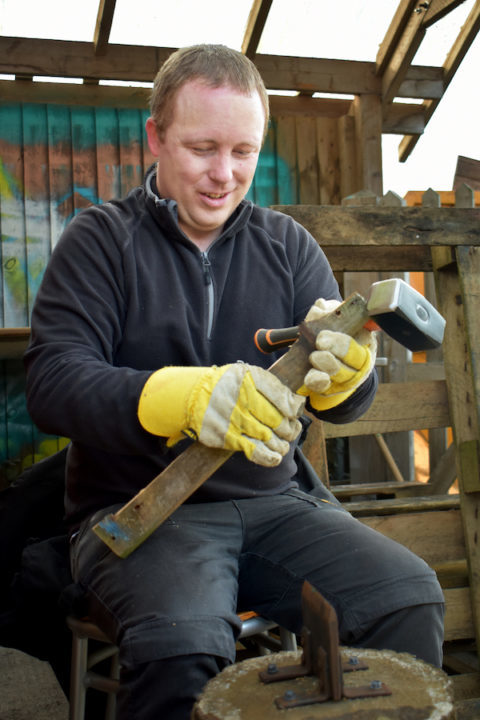 Staff at Taurus Crafts have helped Sam to create a workspace on-site and have sourced a supply of recycled pallets so that he has a wider range of materials to create new products.
"My workshop is cool, it's next to the other workshops," Sam continues. "I've got saws, a workbench, a crowbar, hammers, a tape measure, a wood splitter – and my work PPE of course!"
Sam's enjoying thinking of new ideas for his woodworking, and Taurus Crafts staff are backing him all the way.
"Soon we hope to have Sam's own branded fire logs and fire starters on sale at Taurus Crafts," says Gideon, our Social Enterprise Manager.
"It's great to see him working independently and teaching himself new skills."