As a social care student at Camphill Village Stourbridge Community, Sheila has been inspired to pursue a career in social work by the opportunity to work with diverse individuals, finding solutions to their challenges, and safeguarding vulnerable populations from harm. Camphill Village Stourbridge Community, with its missions and goals, has played a crucial role in shaping my aspirations as a social worker. In this article, I would like to share my journey, experiences, and reflections on the transformative impact of Camphill Village Stourbridge Community. 
Why I Chose to Become a Social Worker:
The prospect of making a positive difference in people's lives and ensuring their protection resonated deeply with me. By promoting the health, wellbeing, and independence of individuals, I aspire to help them live fulfilling lives. The opportunity to support and empower people facing various challenges drove my passion for social work. 
Charity Experience:
While I hadn't worked with a charity previously, I had gained valuable experience working with vulnerable individuals. This exposure allowed me to develop empathy, patience, and a strong desire to contribute to the welfare of others. 
Discovering Camphill Village Trust:
The decision to work at Camphill Village Trust was influenced by the inspiring stories I encountered on their website and social media channels. Witnessing the profound impact of their services on countless lives motivated me to join their dedicated team. Additionally, during the interview process, the warm and supportive atmosphere created by the entire team affirmed my choice. 
Inspiration to Support People with Learning Disabilities:
A pivotal moment in my journey was encountering a video shared by Camphill Village Trust, where individuals spoke about what a life of opportunity meant to them. Their words, such as "thriving not just surviving" and "look at me as a person," reshaped my perspective. I was inspired to work with people with learning disabilities, focusing on their strengths and helping them lead lives filled with opportunities, dignity, and pride.
Understanding #ALifeOfOpportunity:
To me, #ALifeOfOpportunity signifies moving beyond limitations and concentrating on individuals' strengths. It involves granting them choice, freedom, and the chance to live a self-directed life. 
Addressing Challenges:
As a social care student, managing my workload alongside university commitments has been a significant challenge. However, by organizing my schedule effectively and seeking support when needed, I have successfully navigated this hurdle. Additionally, overcoming my fear of dogs during home visits to carers with pets has been a personal achievement, demonstrating my commitment to embracing new experiences. 
Ensuring Individual Needs Are Met:
Working in a person-centered manner has been instrumental in ensuring the needs of the individuals I support are met. By actively listening, valuing their preferences, and involving them in decision-making, I strive to create an environment where they feel safe and empowered. Furthermore, I have been actively exploring various activities and job opportunities tailored to each person's interests and abilities. 
Impactful Activities:
Engaging with the Ashfield Social Farm & Gardens, conversing with individuals while they prepare ingredients for cooking, and visiting Cloverleaf, a local community group for people with learning disabilities, have been standout experiences. These activities have allowed me to witness first-hand the positive impact of fostering community connections and enabling individuals to express their creativity and passions. 
Shared Lives Model vs. Traditional Care:
Prior to joining Camphill Village Trust, I was unaware of the Shared Lives model. However, experiencing its transformative potential has left a profound impression on me. The integration of individuals into the lives of their carers, fostering a genuine sense of family, has resulted in increased freedom and happiness for those previously residing in care homes. The Shared Lives model represents a phenomenal approach that has revolutionized the lives of many. 
Working with Families and Support Workers:
During my time at Camphill Village Trust, I have actively engaged with families and support workers. Through annual reviews, support and wellbeing plans, and encouraging access to community resources, I strive to provide comprehensive support to carers and ensure the best possible outcomes for the individuals they support. 
Awareness of the Shared Lives Model:
There remains a need for increased public awareness regarding the Shared Lives model and its potential to transform lives. Raising awareness can contribute to the growth and effectiveness of this model and create opportunities for individuals with learning disabilities to live fulfilling lives.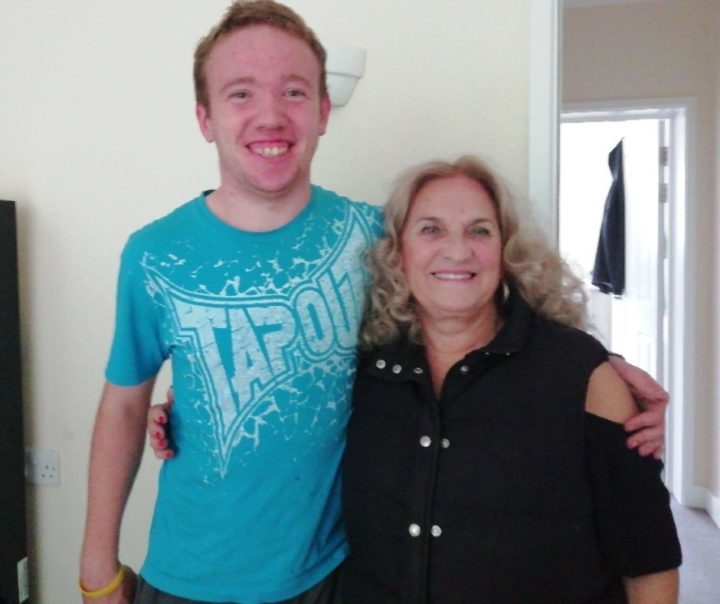 Key Positives and Negatives of the Shared Lives Model:
The Shared Lives model stands out for its promotion of freedom, choice, community engagement, and independence for people with learning disabilities. Positively impacting their lives, this model empowers individuals to live active and meaningful lives. In my experience, I have not encountered any significant negatives associated with the Shared Lives model. 
Successes and Positive Outcomes:
My time at Camphill Village Stourbridge Community has been filled with inspiring success stories. Witnessing the care, dedication, and selflessness of carers has been truly remarkable. Notable achievements include carers supporting individuals for over 20 years, going on family holidays to different countries, and witnessing the happiness and freedom individuals experience within the Shared Lives model. 
Enjoyment of Working with Individuals:
The most enjoyable aspect of my work with the individuals at Camphill Village Trust has been the opportunity to meet a diverse range of characters and listen to their captivating stories. Building connections, fostering mutual growth, and witnessing their progress have been immensely fulfilling. 
Key Highlights at Camphill Village Trust:
The support and collaboration among the staff at Camphill Village Trust have been exceptional. Witnessing carers' dedication and the extraordinary lengths they go to in caring for vulnerable individuals has been a highlight. Each success story brings a smile to my face, as it demonstrates the transformative impact of their efforts. 
Advice for Aspiring Social Workers:
To anyone interested in pursuing a career in social care, I wholeheartedly recommend joining Camphill Village Trust. The comprehensive support, collaborative environment, and commitment to providing exceptional services make it an ideal place to grow and develop as a social worker. 
The Future of Learning Disability Support and Advocacy:
Looking ahead, I envision increased awareness and involvement in learning disability support and advocacy. Camphill Village Trust, with its exceptional services and efforts in reaching a wider audience, is poised to play a leading role in this evolution. 
Recommendation for Other Students:
As a social care student, I would enthusiastically recommend Camphill Village Trust to fellow students. The wide range of learning opportunities, exposure to different aspects of the service, and the supportive environment have enriched my experience and prepared me for future endeavours in social work. 
Conclusion:
My time at Camphill Village Stourbridge Community has been an invaluable journey of personal and professional growth. Working at Shared Lives, witnessing the dedication of carers, and the transformative impact on individuals with learning disabilities have reinforced my commitment to social work. Camphill Village Trust has equipped me with essential skills and knowledge, preparing me to make a meaningful difference in the lives of vulnerable populations.